We wrote a simple guide on virtual reality hardware for business use. Companies are dedicating more and more resources to business applications of virtual reality. We didn't focus on a particular area – like educational technology – but rather on versatile & budget-friendly devices that can be used by any department. Virtual reality Read a more detailed overview below.
TABLE OF CONTENT
---
Best VR headsets for business use
The most important piece in the virtual reality hardware kit for businesses is the headset. It's a device like a thick pair of goggles that goes over your eyes. The more expensive, higher quality headsets need to be connected to a computer to run apps and games. Some cheaper ones use a cellphone clipped to the front of the headset. The mid-tier of devices are stand-alone devices like the Oculus GO.
All headsets need to be used alongside a good quality pair of headphones. There are also other optional accessories from hand controllers to treadmills. These are all designed to enhance your simulated experience of being in another world. Hand controllers translate your real-world gestures into whatever game or application you're using. Standard gaming joypads can also be used.
VR devices have their own app stores, similar to smartphone app stores. There you can browse and download games and apps. Some of these stores are accessed using the device itself. Others – the VR section of the Steam digital games store, for example – can be browsed on your computer.
Virtual reality hardware: Entry-level recommendation
UPDATE: Oculus has retired Oculus GO. A good alternative might be PICO VR.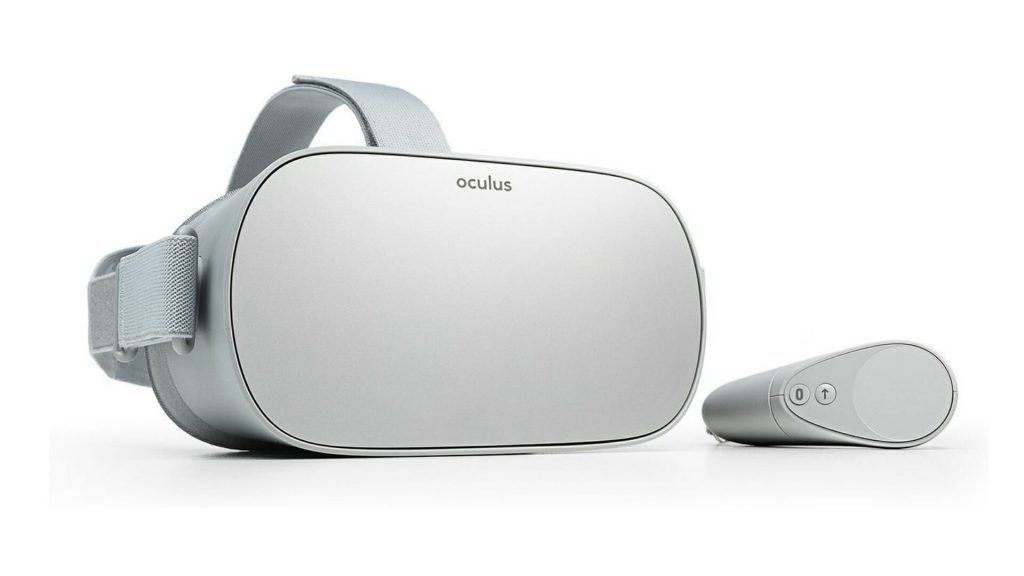 If you are just starting to use virtual reality for business purposes, we recommend using Oculus GO VR headset. Starting at $199.99, the Go is an all-in-one VR headset that runs independently of a smartphone or PC. It's powered by Qualcomm Snapdragon 821 processor. By learning from the successes and failures of previous devices, Oculus also added integrated speakers and microphones into the design. Oculus also included a stunning high-resolution fast-switch panel that cuts down on motion blur and ramps up the color and detail.
We choose to recommend Oculus GO as the best entry-level VR headset because of its simplicity. When you are introducing new technologies to business departments, simplicity is key. You want to remove as much hardware friction as possible in the early stages. Oculus GO delivers just that so it's definitely a must-have piece of virtual reality hardware for your company.
Virtual reality hardware: Mid-level recommendation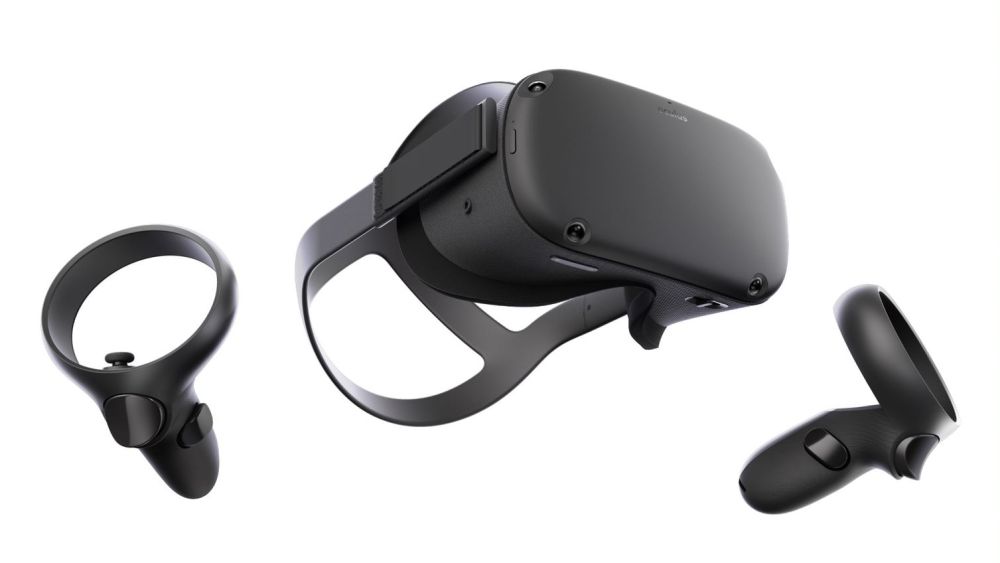 Oculus Quest is Facebook's first standalone headset that offers 6DOF tracking on both the head and hands. That means that the headset has the same full tracking capabilities typically reserved for high-end VR headsets that are hooked up to a computer or game console. Because Quest has full 6DOF tracking, it opens the door to significantly more immersive and interactive content than on a headset like Oculus Go. Given that it's a "standalone", Quest's biggest advantage is its low friction experience. THis made it one of the most heavily anticipated virtual reality hardware pieces in the Oculus lineup.
Quest looks pretty similar to what you'd expect from an Oculus Rift. It does have a bit more resolution (1,440 × 1,600 per-display vs. 1,080 × 1,200). That means slightly less screen door (the black space between pixels) and sub-pixels which are now just about invisible. The lenses have also seen an upgrade over the Rift, which somewhat reduces reflections in high contrast scenes. That said, the mobile processor in Quest simply can't push the same quality image as a PC driven headset like the Rift. In the end, you'll see improved clarity through Quest, but things just aren't going to look as pretty in most cases—expect 'mobile' graphics.
Virtual reality hardware: Pro-level recommendation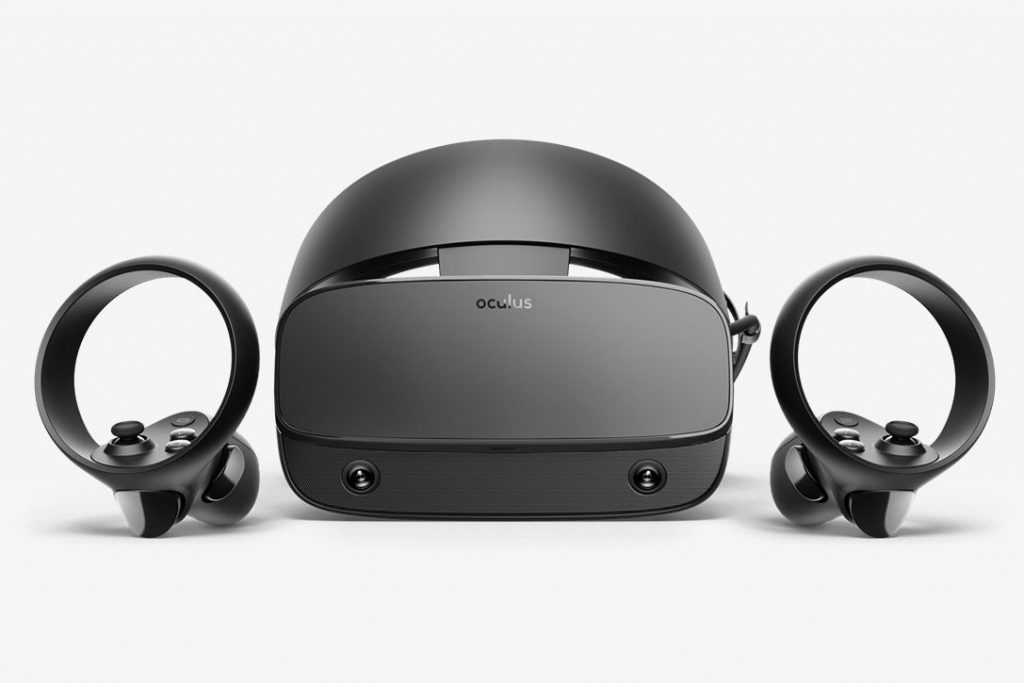 For the more advanced users that will be using VR at specific locations, we would recommend using Oculus Rift S. The Rift S costs $399 — the same price as the new standalone mid-tier product Quest. Its main addition is the "Insight" system. The Insight system uses tracking cameras built straight into the headset. The previous versions used trackers that were mounted around a room. The Rift S has five cameras to the Quest's four. They are placed differently. Instead of a wide-angle camera on each corner, the Rift S has two cameras on the front, one on each side, and one on the top of the headset.
Unlike the totally wireless Quest, you're still tethered to a computer with the Rift S, so the benefits aren't quite as dramatic. You'd need a backpack computer to get the "arena-scale" VR that Oculus has shown in some Quest demos, for instance. But it's still a real improvement over the original Rift. Arranging the first generation's wired camera stands — and occupying all your computer's USB ports in the process — was annoying at best.
Best 360 cameras for business use
Modern 360 cameras are extremely cool pieces of gear that take some amazing photographs and videos. The footage can even be used in virtual reality applications, so these cameras have become a key item in any virtual reality hardware set for business use. These new cameras are easier to use than ever, too so even photography novices can create these attention-grabbing 360-degree images and video.
A 360 camera often contains two individual lenses and/or image sensors, using software to stitch the images together. Or a fish-eye lens can pair with one image sensor to create the 360-degree photos and video.
360 videos vs. 360 photos
360-degree photographs: Shooting a 360-degree still image shares some properties with panoramic photography. The camera may shoot a series of photos, where you move the lens slightly every time to account for each segment of the scene. Some 360-degree cameras make use of multiple image sensors or multiple lenses to record the photographs faster. Others use a fish-eye lens that has a 360-degree view naturally.
360-degree video: When shooting 360-degree movies, a 360-degree camera usually contains two different lenses inside, paired with two image sensors. Each of these cameras records one slice of the 360-degree scene. With two cameras, each camera would shoot a 180-plus degree video, for example. There's a slight overlap to allow the software to piece the videos together seamlessly. Some cameras rely on a single fish-eye lens to shoot 360-degree video.
Most important characteristics
Camera resolution
Because the camera is capturing a large field of view, it should be able to do so at a high resolution. Otherwise, the image may look blurry and lack detail. This is important for video: we recommend 2K resolution (2048 x 1080 pixels), but 4K (3840 pixels × 2160 pixels) or higher may be worth it if you have the budget.
Number of built-in cameras
A 360-degree camera that has more than two built-in cameras produces images that should look better than those from a two-camera model. This is because the lens of each camera doesn't need to distort its view of the surrounding environment as much.
Software
Most of these cameras come with software you install on your computer to edit and view the spherical images that you capture with them. You can also use an app, which can be downloaded and installed on your smartphone or tablet to edit them.
Digital stabilization
Real-time digital image stabilization, also called electronic image stabilization, is used in some cameras. This technique shifts the electronic image from frame to frame of video, enough to counteract the motion. Traditionally it uses pixels outside the border of the visible frame to provide a buffer for the motion. This technique reduces distracting vibrations from videos by smoothing the transition from one frame to another. Shooting at higher resolutions is important for 360 capture since you have a much wider field of view than when shooting 2D.
Virtual reality hardware: Entry-level recommendation
UPDATE: Samsung has not been updating the 360 software that comes with the camera. Be careful if you have their cameras.
The Samsung Gear 360 2017 received a major update in May of 2018, turning it into a stabilized 360 camera — in fact, the most affordable stabilized 360 camera in the market. The changes in the 2017 Gear 360 addressed nearly all of the concerns about the original Gear 360, including compatibility with non-Samsung phones. In summary, the 2017 Samsung Gear 360 is not only an affordable 360 camera but with image stabilization and in-camera HDR, offers good quality 360 photos and videos regardless of the price. Its most significant drawback for image quality is its susceptibility to glare. However, given the huge price difference from other competing 360 cameras, its shortcomings as to image quality can be overlooked. The raw videos still need to be stitched.
Virtual reality hardware: Mid-level recommendation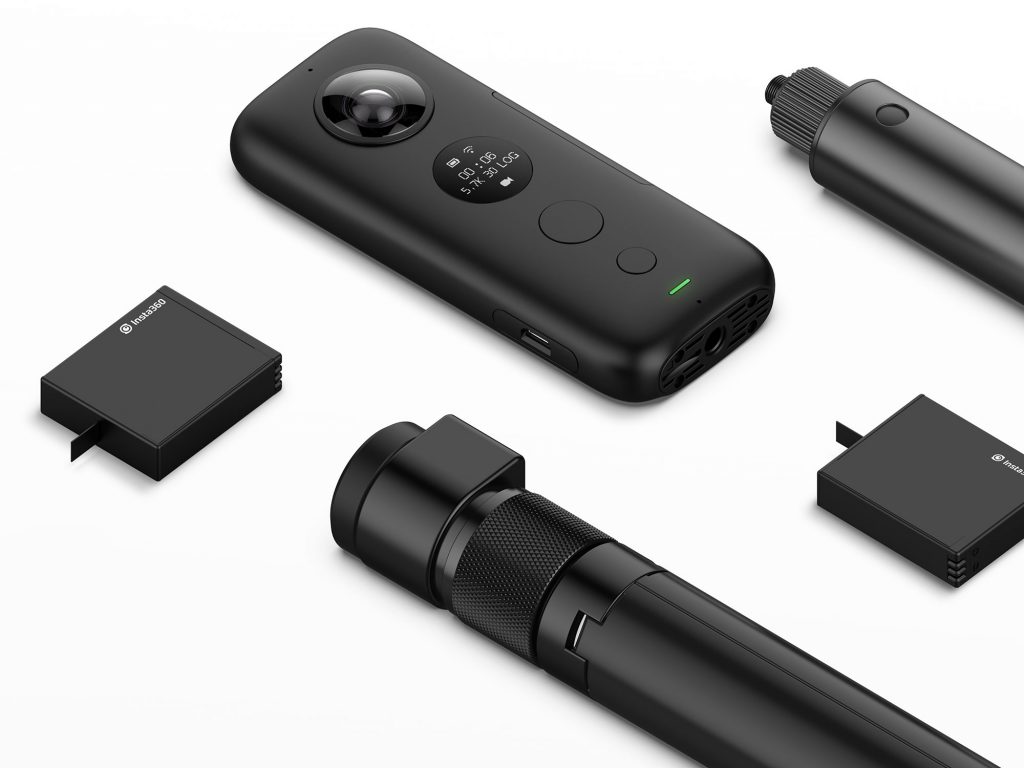 Insta360 One X is a 5.7K 360 camera that incorporates almost all of the best features of its competitors and adds some features that have never been seen before in consumer 360 cameras, at an aggressive price point. All things considered, this appears to be the best 360 camera for consumers as of January 2019. We've been testing the Insta360 One X for a while now and it's one of our favorite cameras for virtual reality training content creation. If you are also thinking of implementing VR into corporate L&D, this camera is the right choice.
Virtual reality hardware: Pro-level recommendation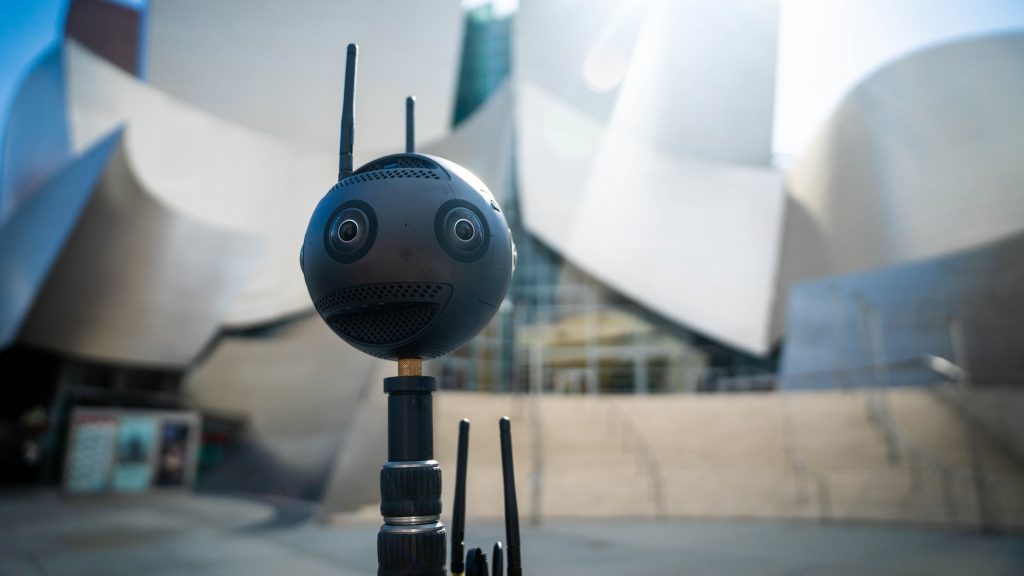 Insta360 Pro 2 uses six cameras to capture a scene. It fuses the image data into two 8K photos or videos to create 3D VR image output. Available shooting modes include 8K 3D at 30 fps, 8K monoscopic at 60 fps, 6K 3D at 60 fps, and 4K 3D at 120 fps. In-camera HDR allows for capturing highlight and shadow detail, even in difficult lighting situations. i-Log mode offers flexibility in post-production coloring. The camera also features Insta360's FlowState stabilization. The software-based system uses data from a gyroscope to stabilize the image. The company says it offers gimbal-like performance. It's doing away with the need for bulky stabilizing gear that would possibly be visible in the footage.
What accessories you might need
Besides the VR headset and the 360 camera, there are a few other things you might need in your virtual reality hardware set.
Tripod or a monopod
If you want to take stable photos with any type of camera a tripod is essential. However, for 360° cameras you need a specific type of tripod and here's why. 360-degree cameras capture the entire environment around it, including underneath. A normal tripod has large legs that stick out at an angle. These will be very obviously seen in 360 photos or video. In order to minimize this, you need a tripod than ha shorter legs and nothing sticking out near the top.
SD card
360° cameras produce huge files, especially the ones that film in 4K. A 1 minute 4K 360 video can be several gigabytes in size. Even the photos take up a large amount of memory. You are definitely going to need as much memory as possible if you plan on shooting a lot of 360° video. We recommend using at least a 128 GB micro SD card.
Protective Carry Case
360 cameras are particularly vulnerable because they have multiple lenses that could become scratched. It's important to properly protect the camera while you are not using it or transporting it. Most cameras come with a small bag. If you are going on a long journey or tracking outside then a more robust option may be needed.