Higher education has always been fertile ground for the creation of new, boundary-pushing technology. Universities and colleges have always been at the cutting edge of new technologies, driving development and creating the next generation of scientists, developers, and entrepreneurs. Virtual and augmented reality technologies are at the frontier of development right now; the market is forecast to reach $5.5 billion in 2023 (IDC), and change is happening at a frenetic pace. Professors and students alike are exploring the various disciplines where immersive imagery and audio can be impactful, and the adoption rate is only accelerating.

---
Bring VR training to your organization and start a free trial of Viar360 today!
---
Learning with the help of virtual reality
Distance Education and Learning Technology Applications (DELTA) at NC State University is using virtual reality in Introductory Biology: Ecology, Evolution, and Biodiversity (BIO 181) to immerse students in field-based experiences. Mendel Grammar School in Opava City, Czech Republic is teaching students about the anatomy of the eye in biology classes with the Oculus Rift. St. John's School Boston, Massachusetts is using Minecraft and VR to create immersive experiences. Penn State University in Pennsylvania is training students to do things in the virtual world as a precursor to doing it in the real world, increasing the efficacy of learning. The University of British Columbia in Vancouver is experimenting with virtual lecture halls.
There are also less obvious applications for VR outside the physical sciences, such as in law. The University of Westminster has built a virtual space for criminal law students, in which they hunt for clues to construct a murder case. Rather than simply reading witness statements, they can walk around a building and judge whether someone would have been able to see the crime, explains Markos Mentzelopoulos, senior lecturer in computer science at Westminster.
In terms of VR making things more participatory, that's a win-win for both college students and professors. While lecturing can certainly still be valuable, the multimedia associated with say a virtual field trip to Roman ruins (an actual VR app made on our platform) is more memorable and can lead to more engagement. VR allows for a true "Choose Your Own Adventure", with students empowered to explore and delve deeper with multimedia hotspots into areas they want to explore further.
Besides using VR for teaching or learning, a number of academics are studying the impact VR will have on society as a whole.
Vocational Training In VR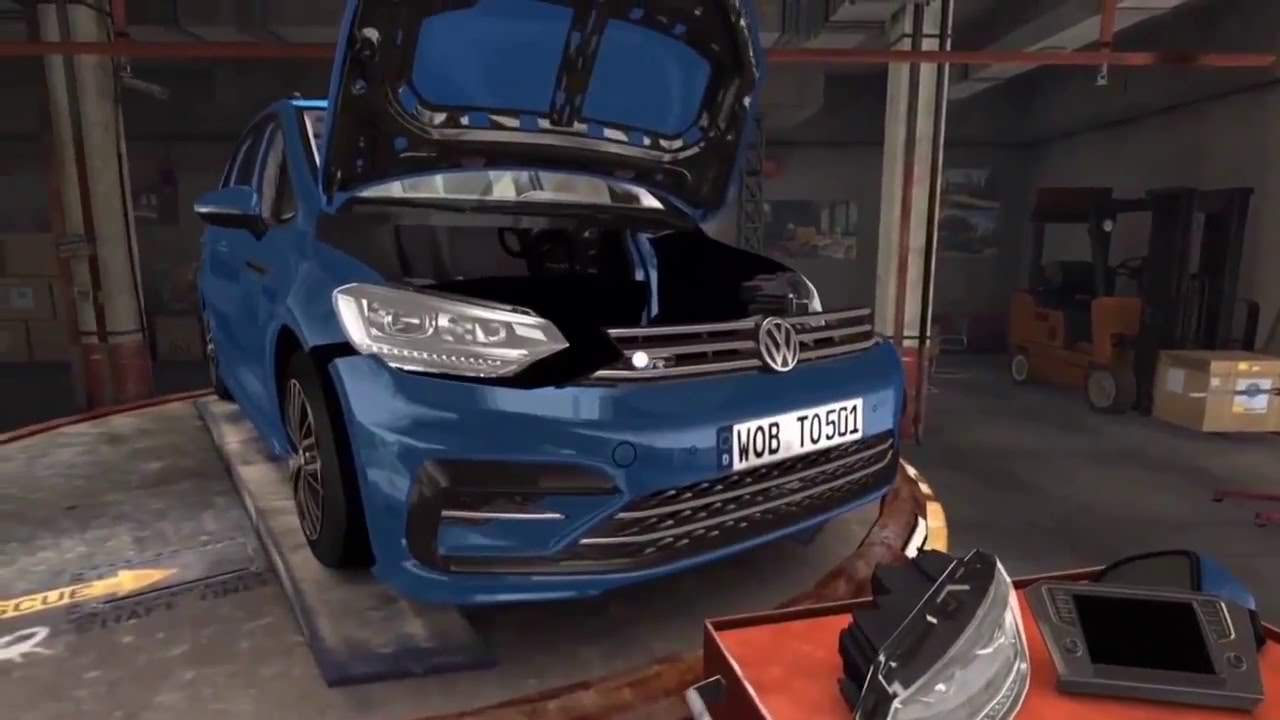 Vocational training, also known as Vocational Education and Training (VET) and Career and Technical Education (CTE), provides job-specific technical training for work in the trades. These programs generally focus on providing students with hands-on instruction and can lead to certification, a diploma or certificate. Vocational training will really begin to feel the impact of virtual and augmented reality over the next year or so. The ability to experience training in 360 is invaluable – and imagine budding mechanics viewing a working engine from all angles without leaving the lecture room.
Taking Students on Virtual Field Trips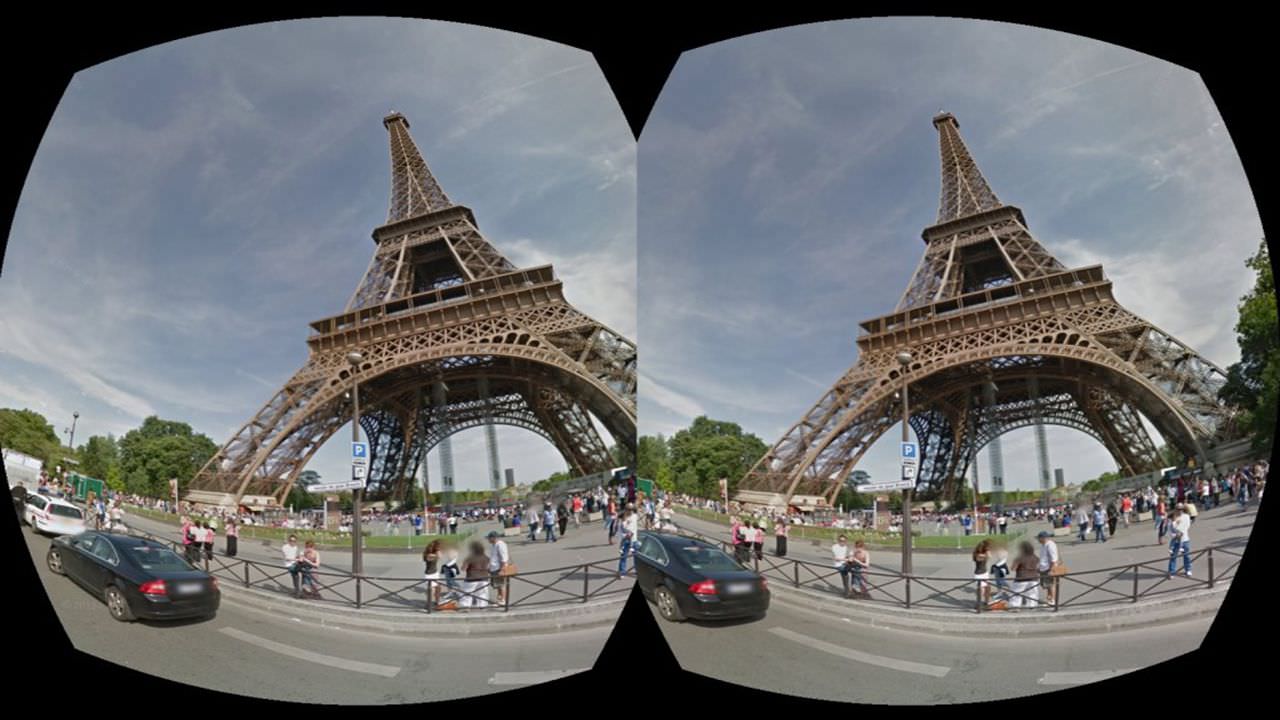 The Arlington Science Focus School in Arlington, VA is using the Oculus Rift to take their students on virtual field trips to places like the Smithsonian Museum. VR apps like Titans of Space offers a tour of the solar system, great for some science classes and Google Expeditions is getting a lot of attention with their growing library of field trips. You can also take virtual field trips back in time. Go back to the time to the Jurassic Age (search "Jurassic Age Virtual Reality" to find a variety of apps).
VR Content Creation In Education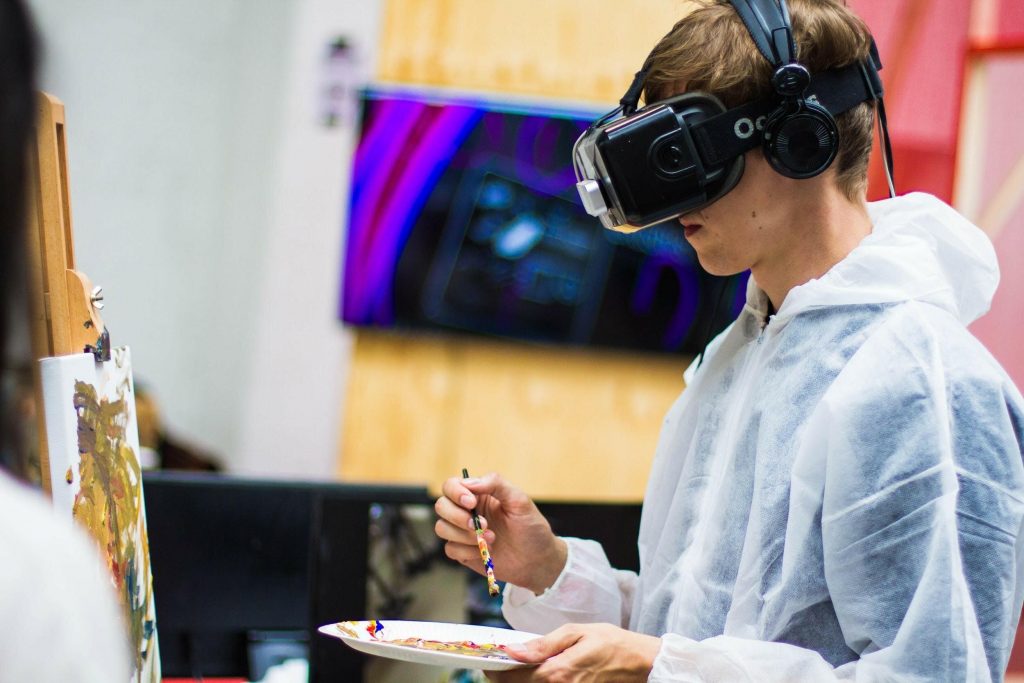 Gaelscoil Eoghain Ui Thuairisc school in Carlow, Ireland is recreating historic sites with Mission V 3D modeling software. Drury University in Springfield, MO has been teaching architecture design using virtual reality tools. Stanford's students are using Viar360 to create virtual tours of museums. Implications for the arts and new media studies are just as profound. Immersive, 360-degree photography and videography have enormous potential as new forms of media. A number of media publishers, including The New York Times and The Economist, have jumped into VR storytelling. That fits well with the traditional use of news media in education and it's a good place for educators to look for VR content. Read more about how VR is being used in art.
Using VR For Special Education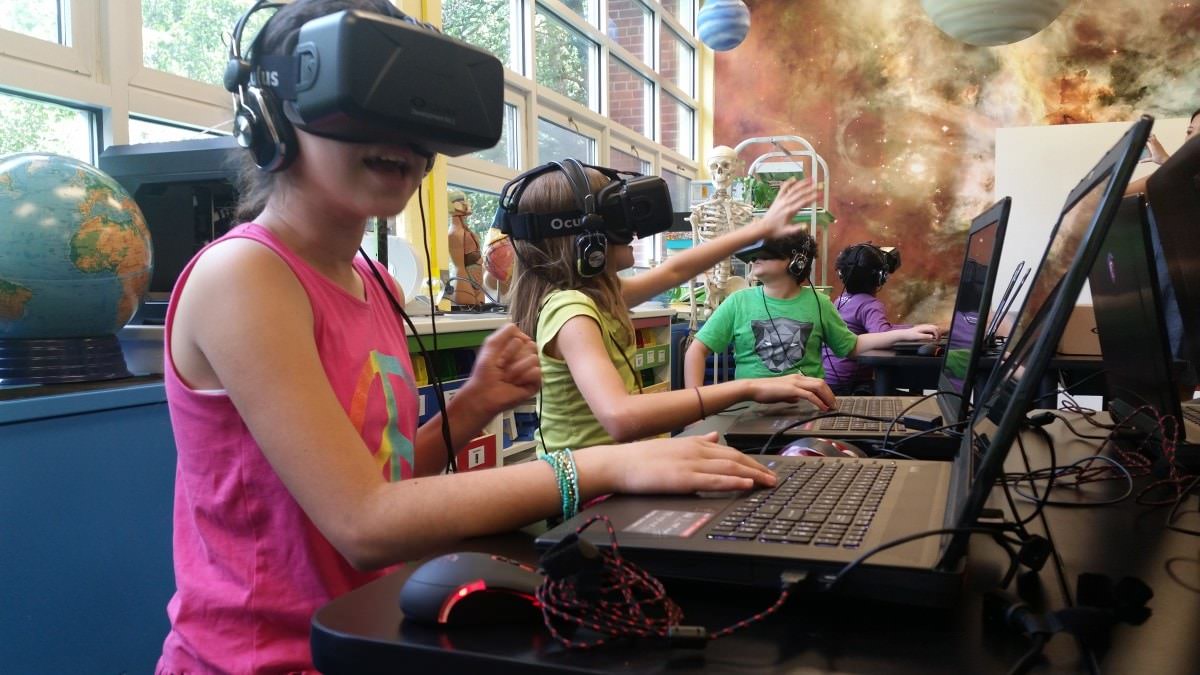 The Jackson School in Victoria, Australia has been using the Oculus Rift to help students with special needs and the Silesian University of Technology in Silesia Poland is doing therapeutic exercises with autistic students using virtual reality technology.
Using Virtual Reality In Medical Education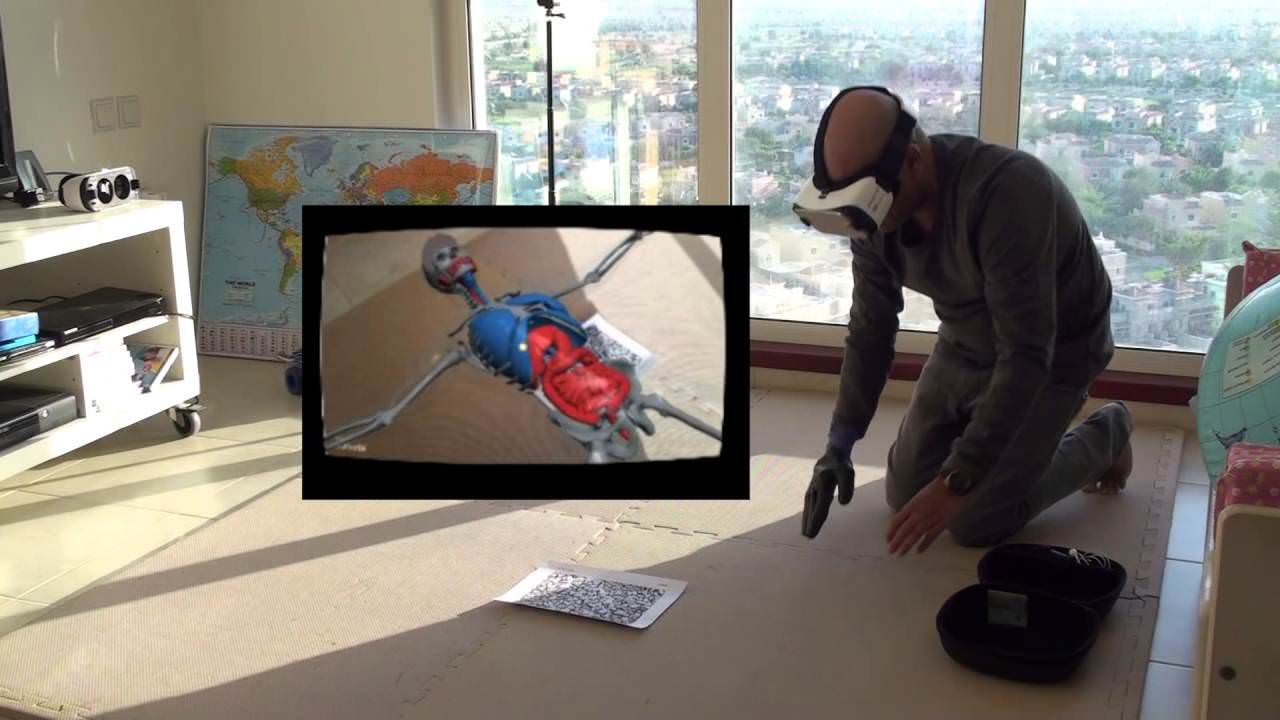 The University of Barcelona uses VR as a tool in psychology and neuroscience. UCLA is training neurosurgeons using their "Surgical Theatre" (learn more in this video). Case Western Reserve is using VR to teach virtual anatomy (you can do a lot of things with VR that you can't do with cadavers).
Recruiting with VR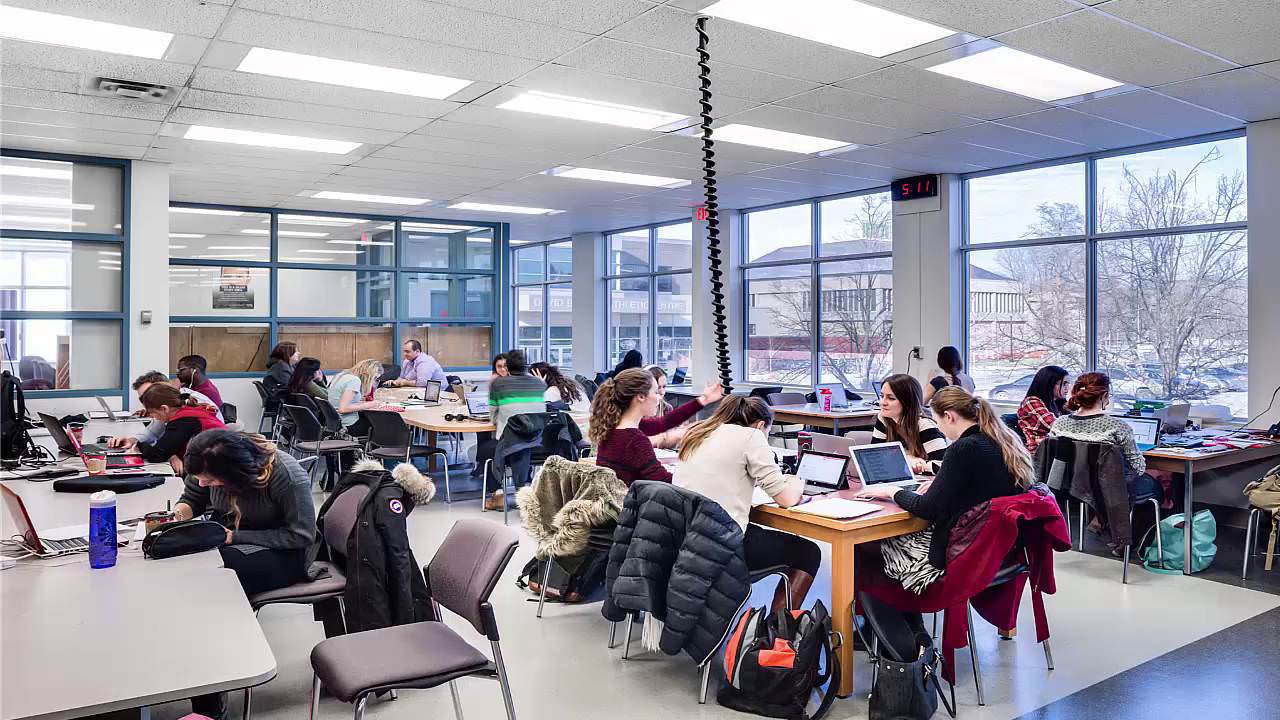 Virtual campus tours available on the web are being evolved to work on Augmented Reality platforms. Syracuse University media class created a virtual walking tour of their campus. The University of Michigan is using VR to let potential football playing students experience what it's like to experience being on the field in a full stadium.
So, will virtual reality be mass adopted in education?
Ultimately, adoption in education largely depends on tech-forward professors, or students taking a greater initiative. 360 cameras have fallen in price as they've become more ubiquitous, and web-based authoring software like Viar360 have made things simpler. So don't be surprised if you look into a classroom next time you're at your alma mater, and you see the whole class dawning Gear VR or Google Daydream headsets. Besides education, there's also a big opportunity in the corporate world. You can read more about that here.