Electrical accidents are considered among the deadliest workplace accidents, with 1 out of 10 resulting in a fatality, according to the Occupational Safety and Health Administration (OSHA). In fact, only 1/10 of an amp is all it takes to stop a human heart. Despite this, company safety training courses are traditionally delivered in nonengaging ways, such as via individual web-based training or classroom-style presentations, often proving ineffective. Today, however, new advancements in technology are changing this and the entire face of corporate training programs.
Implementing emerging tech
Virtual reality (VR) is rapidly revolutionizing how companies conduct business, and there are many compelling benefits and reasons they would invest in VR. Forward-thinking companies are already leveraging VR to better retain and motivate their employees and craft immersive training environments where teams can learn by doing to maximize return on investment (ROI). According to analyst firm Greenlight Insights, the enterprise will be the largest segment of the total VR industry by 2021. And there's a lot of appetite for innovation in this space.
Savvy companies are discovering the value of using immersive game technologies — such as augmented reality (AR) and virtual reality (VR) — to build effective teaching tools that allow workers to learn first-hand about the real-world consequences of not following best safety practices.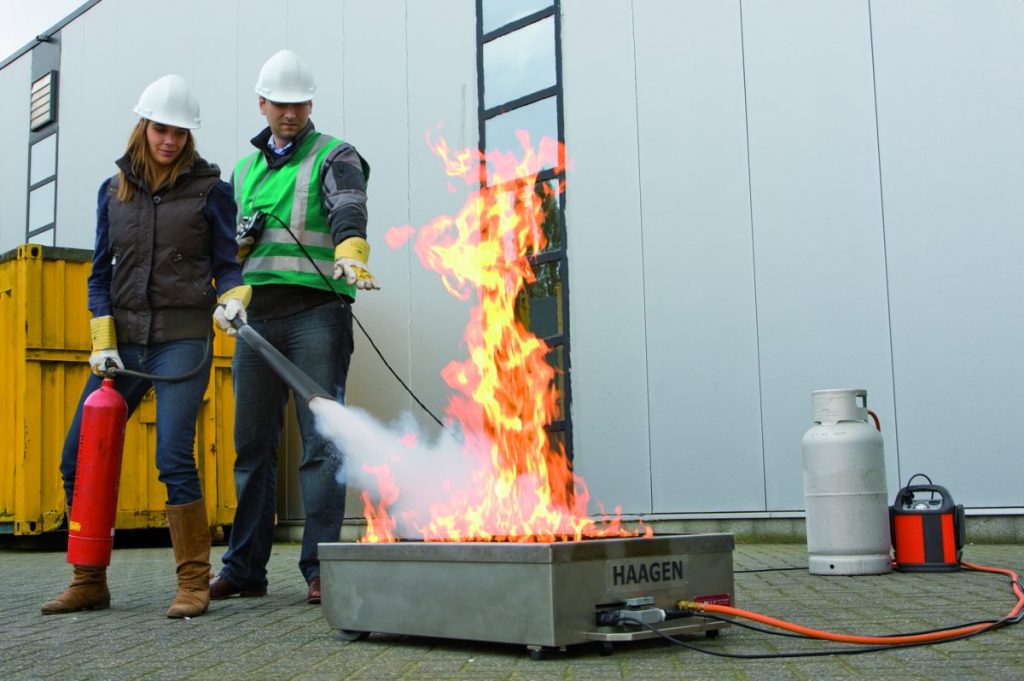 Immersive training (VR) could improve OSHA training
The Human Factors Research Group at the University of Nottingham developed an immersive VR system to stimulate participants' perception of temperature, and senses of smell, sight, and hearing to explore how they behaved during two health and safety (OSHA) training scenarios: an emergency evacuation in the event of a fire and a fuel leak.
In one scenario, participants had to evacuate from a virtual fire in an office, seeing and hearing using a VR headset but could also feel the heat from three 2kW heaters, and could smell smoke from a scent diffuser, creating a multisensory virtual environment. This group was compared against another group who were observed in this scenario using only audio-visual elements of VR.
A further test was done, as part of the study, to measure the effectiveness of VR training versus traditional PowerPoint training. Participants took questionnaires, testing their knowledge on either fire safety or safe vehicle disassembly procedure, before and after training as well as one week later.
While those trained via PowerPoint appeared to have gained more knowledge when tested directly after training, there was a significantly larger decrease in knowledge scores when participants were retested one week later. In comparison, the VR group's long term retention was better and reported higher levels of engagement; attitude to occupational safety and health; and willingness to undertake training in the future.
The research suggests that the increased cognitive engagement of learning in the virtual environment creates more established and comprehensive mental models which can improve recall, and implies that testing an employee's knowledge immediately following health and safety (OSHA) training may not be an effective means of gaging long-term knowledge of health and safety.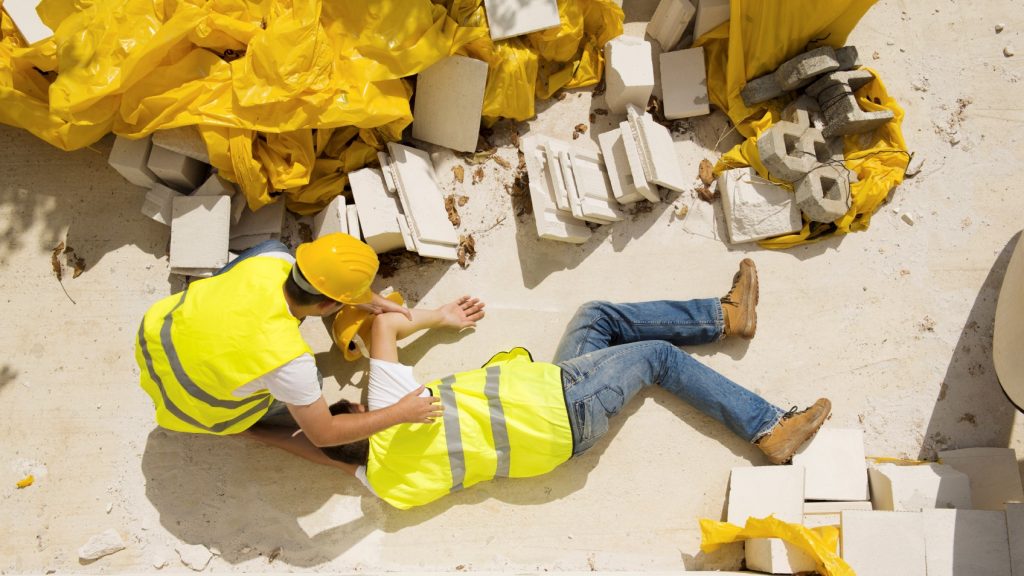 Work-related injuries cost businesses a lot of money
The accident statistics from the 2018 edition of Liberty Mutual's Workplace Safety Index are pretty sobering: businesses expend more than $1 billion a week on serious, nonfatal workplace injuries. According to Liberty Mutual, the top three accidental injury categories are:
Overexertion involving outside sources, e.g. injuries related to lifting, pushing, pulling, holding, carrying, or throwing: $13.7 billion in losses annually.
Falls on the same level, such as slipping on a wet floor: $11.2 billion in losses annually.
Falls to a lower level, such as from a ladder or platform: $5.9 billion in losses annually.
From increased employee engagement with the content to tangible ROI, VR is transforming the workplace. I encourage you to revisit your OSHA training programs and evaluate whether integrating VR technology is right for your company and employees.