An artificial environment called virtual reality enables full immersion of the participant in the setting you are choosing. VR takes content creation to the next level of engagement and quality. In many ways, it shapes the future of dozens of niches, allowing you to save your precious time and effort, as well as provide your clients with excellent experience already before they make their decision.
We are here to inspire you to dive into virtual reality content creation. Discover the fields of application of this technology, get started with nuts and bolts of how to create VR content, and promote it to take a step into the future of your business niche.
VR Content Application
If you have never dealt with virtual reality in real life, this type of content may seem a bit narrow-targeted and in most cases unnecessary and redundant. Fortunately, it is far from the truth. Creating original VR content has become a beneficial element for businesses in plenty of scopes of activity.
Education & Training
VR simulators have transformed the way people perceive information. For such risky occupations like military or firefighting, an environment designed in virtual reality lets students practice both hard and soft skills with no possible harm to their health.
Also for ordinary students, VR content is a safe window to the world of sciences. What can be more engaging than virtual journeys across the world and an opportunity to see information from dull paragraphs vividly and just around themselves?
Using this type of technology is innovative but already quite widespread. People from this field are happy to share their experiences with VR newbies. In educational guest blogs, you can find ways to apply VR content to your teaching process.
Gaming
Video games are one of the most straightforward formats of applying virtual reality technologies. The whole industry works for increasing the level of immersion in the game world, and what kind of technologies can make you sink even deeper in the virtual environment if not virtual reality?
VR works for the gaming industry and multiplies its profitability every year. Creating VR content for game development is a tremendous effort, but for creative potential, the sky's the limit here.
Tourism
Tourism is a highly visual branch that in the future probably will not exist without the assistance of VR content. Besides, not only agencies that can utilize VR to promote destinations. The pandemic has demonstrated how much we depend on exploring new countries or cities. No virtual reality technology can replace natural and true experience, but it still can be profitable and highly enjoyable.
Marketing
Marketers are always in search of new tools for driving people's attention to the product or service. You can barely find anything more useful than VR entertainment, in this case. From product demos and presentations to fun challenges and user experience enhancement – VR technologies are great for engaging readers or viewers in your business and convincing them to like your brand.
Real Estate
VR-driven visual tours are beginning to conquer the market of real estate. And the reason for that is quite understandable: the application of VR content solves a range of issues that slow down the process in real life. Imagine as if you do not have to postpone unsuitable appointments anymore, as well as waste the time for unsatisfied clients. Virtual reality is key for tackling such problems.
There are even more branches and industries where you can implement VR technologies. In whatever niche you are engaged in, give virtual reality a try, and it will probably transform the way you have thought about your business. Read on to find out the foundations of working with VR content and how to deliver it to your audience.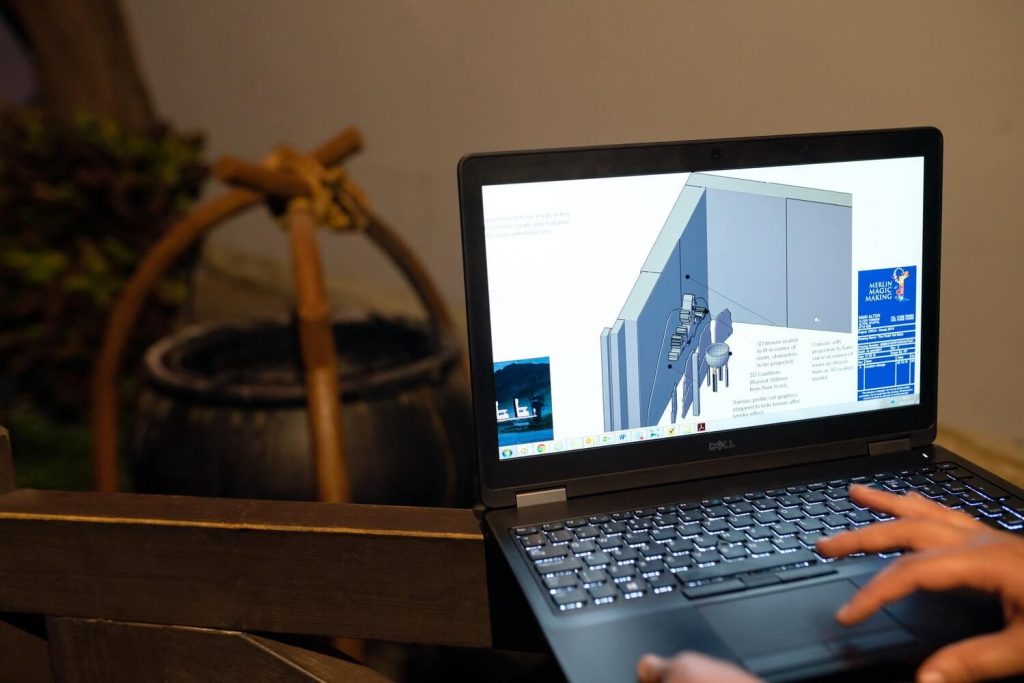 Virtual Reality Content Creation Basics
What You Need to Make VR Content
Virtual reality content requires more investments to create outstanding pieces than the regular content types. Depending on the purpose, you may need advanced computer hardware, design, and modeling software, special cameras for 360-degree video shooting, VR libraries, etc.
The basic principles of content marketing are relevant for VR pieces, as well. You need to prioritize quality, and for that, your primary focus should be the quality of your hard- and software.
How to Create VR Content: 3 Major Approaches
Using 360-degree image
You can produce virtual reality content even with your phone solely. You will not record a video in that way, but you will get a high-quality VR image to present to your audience. For that, you need to take photos of an object from different angles and edit them here if needed. Next, find an appropriate software to stitch those pictures into a 360-degree image.
Using 360-degree video
With a 360-degree camera, it is easy to record a video in a VR format. Keep in mind that viewers will see the information from the point where your camera is standing. For the best results, fix the position of the camera and shoot the video smoothly, so that you do not cause nausea during the virtual reality explorations. Special software like VideoStitch can also help you turn your video content into a VR masterpiece. There, you can stitch it, edit, and synchronize.
Using 3D models
Another popular way to make VR content is by using 3D modeling. This design branch has been developing for years, so there is enough software that makes VR modeling accessible for any skill level. Some of them even have their libraries to assist you in the process. Among the most widely used 3D modeling software are 3DSMax, Blender, Maya, etc.
Promote Your VR Content
Just like any other type of content, virtual reality needs to find its receiver. It also may require a content strategy for VR blogging and a team of professionals to promote your creations successfully.
One is unlikely to deliver intentions without text information. Even for virtual reality content creation, it is still important to utilize all skills and knowledge of content optimization and promotion you have. If you choose to cooperate with a guest posting service, try it out here and take a grip on the process of reaching out to your audience.
Wrapping up
One cannot underestimate the advantages of accessibility of new technology. Virtual reality content creation is not completely easy but it becomes increasingly handy every year. We are hoping to have convinced you of this fact and inspired you to go on learning new aspects of VR content making. Feel free to experiment with this kind of content and realize your creative and professional potential in this area.