Virtual Reality has almost endless applications, and it has been used as a training tool by companies for a while now. However, today we will be discussing other ways companies should be using VR for the benefit of their employees. It is the duty of every company to find new ways to help their employees feel empowered, happy, and safe. Many companies have started using VR to enhance the employee experience, and in this article, we will discuss the most important benefits.
Employee experience is becoming a new trend
User experience has been a management buzzword for ages, and businesses used to focus all of their efforts on designing for and marketing to the customer. After all, that's not a wrong approach to take since customers are the ones buying the products. However, we have also seen a new trend that has recently been gaining traction – working to enhance the employee experience.
The employee experience considers all of the experiences employees have at work and all of their interactions within the organization. Many things can shape the employee experience, and it can include the perceptions of individual employees regarding their workspace, the company culture, and their relationship with coworkers.
Here is how your company should be using VR to enhance the employee experience
1. Make recruiting and hiring more appealing to the employee
Companies today are frequently finding themselves in a situation where they have to compete with other businesses over new hires. Modern problems require modern solutions. A great way to appeal to your potential employees is by conducting your recruiting and hiring process through VR. Besides being an interesting and engaging way to conduct interviews, there are other benefits that come from using VR:
Employees will immediately have a good sense of what kind of work they will be doing and what their workspace will be like. If your company is working with cutting-edge tech, VR is definitely the way to show it off.
Give employees a firsthand experience of what your company culture is like. Potential candidates can have a tour of the office and see how your teams function together even before they set foot in the office. This can speed up onboarding and help integrate them into company values.
Hiring will also be faster and give better matches for both the company and the employee. There will be fewer rounds of interviews for you to conduct, and the end result is much more likely to be a good match for both parties.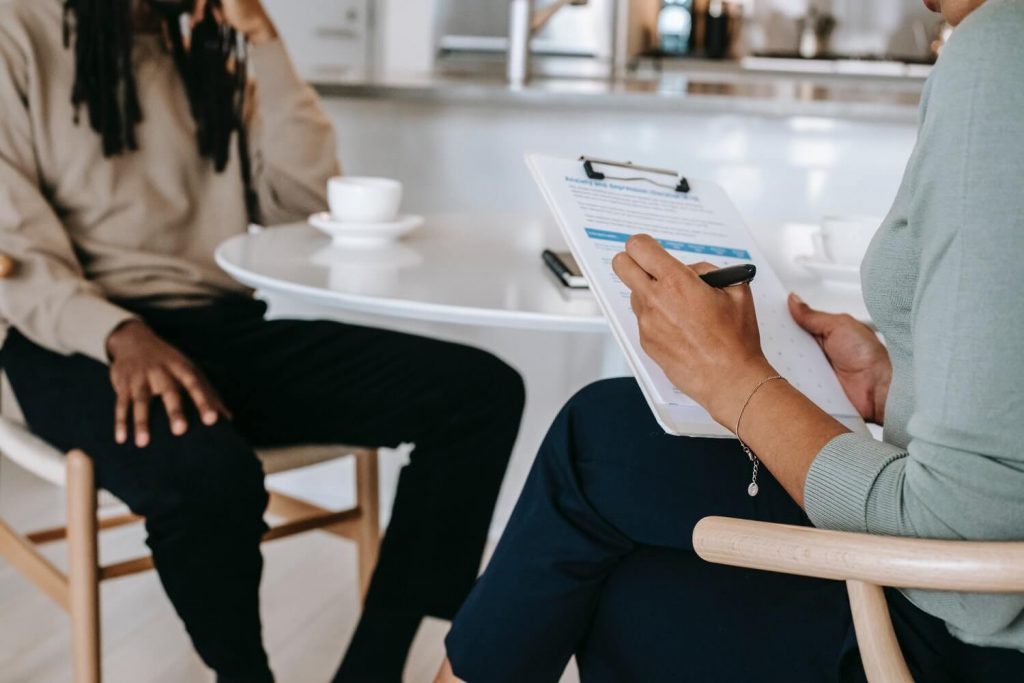 2. VR as a tool for training, and what the company can learn from it
It's a well-known truth that people have an easier time learning and adopting new skills when they are engaged and having fun. VR has gained a reputation of being perfect for employee training. It's fast, efficient, and eats up fewer resources than old-school training does. You don't need to have a more experienced employee halt their daily operations because they need to train a new hire.
However, you can also use VR to enhance the employee experience during training. You can use VR-assisted training to gauge the feedback of new employees and get valuable information regarding the learning process. Through the use of VR, you can analyze a wider set of data than you could when compared to traditional training methods. This will give you more insight and let you understand how employees are experiencing their training. When looking at the data, you should try to figure out which aspects of training the employees are struggling with and rework them to give a more rewarding experience.
3. VR allows your company to adopt agile methodologies
If we have learned anything from the past two years, it's how quickly everything can change. Many employees have replaced the daily commute with home offices. People are spending more time online, and that's where most of their shopping is taking place now. This has forced companies to try different approaches and rework their old tactics. In a strenuous and stressful situation, it can be hard to merge the needs of customers and employees, and sometimes they can feel like opposite poles.
One industry that has been struggling the most due to the effects of the pandemic is the service industry. We've seen the service industry adopt experiential marketing as one of the most direct approaches for reaching new audiences. However, that requires a lot of thinking outside the box and a platform where they can test the waters. VR can be a great vehicle to bridge the gap between the experiences of employees and customers, and marketers have begun using it with excellent results.
4. Use VR to help management understand the employee experience
Business owners have realized that what employees face at work can and should go beyond the HR department. Executives have found that the employee experience is a company-wide concept and should be treated as such. However, the inclusion of executives in employee development was always challenging to implement in a traditional way.
The observer effect can warp the perceptions of managers, team leaders, and executives. Simply put, when a manager is there and watching, it usually affects the behavior of employees. This makes it very hard for onlookers to accurately measure and assess the situation. Companies can now use technology to better understand what employees are experiencing. Executive officers will now have insight into what engages and empowers employees. They will also be able to comprehend potentially problematic or conflict situations and what causes them. If used correctly, VR can enhance the employee experience and build an environment that is inclusive, welcoming, and fun. After all, that's what every workspace needs to aspire to become.
In conclusion
As you can see, every company can benefit from using VR to enhance the employee experience. Not only will the employees feel more engaged and empowered, but they will also be achieving better results in their everyday work. If you use technology responsibly, it will positively affect the bottom line and the satisfaction of your employees.