Virtual and augmented reality is on the rise, along with artificial intelligence and machine learning. All of these technologies can be successfully used in content marketing, as in only one of the business processes they are suitable for. But how to use virtual and augmented reality in marketing, how to prepare your content strategy for VR/AR disruption, and does it actually make sense for your business? Let's find it out.
Consider the audience
Despite the rise of virtual and augmented reality in marketing and promotion, not all users are actually ready for them. For some categories of users, static content or the dynamic one with a shade of personalization still works well.
Creating VR content for your business, investing in it, and promoting it actually makes sense only when the users are tech-savvy enough and don't mind interacting with fictitious words. For example, this is a good option for luring Gen Z but it may not work with older audiences. That's why before you decide on VR content creation, make sure this opportunity makes sense for your business.
Decide whether your users are protagonists or observers
Virtual and augmented reality are both immersive and interactive experiences. But before you decide to make VR content for your business, find out whether the users will fully interact with the environment or be just observers.
Here are some of the best examples. Surely, you have long known the idea realized by IKEA. Their AR mobile app allows the users to find out how certain items will fit their interior. In this case, the users interact with the environment directly by choosing, placing, and replacing different items in their real environment and augmenting it with the help of AR technology. But when it comes to 100% experience simulation the users are more likely to be the observers and get the full virtual experience.
Depending on the use case and your business goal, let the users take their place and create VR content accordingly.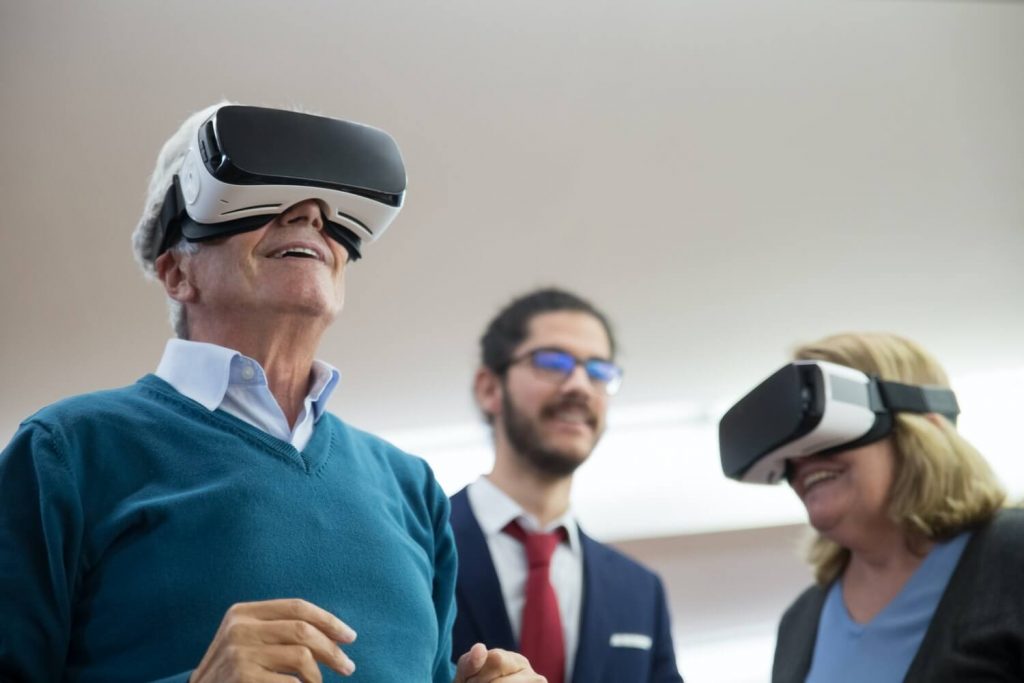 Decide on the type of VR content
There are several types of VR content you can create.
360-VR photo. For example, it can be a 360-degrees photo which is now frequently used in the real estate industry to showcase the objects and let the users find out how comfortable they can feel in the environment of a certain home.
360-VR video. It promises a fully immersive experience the users can either interact with or observe. This is a good option for training content in the safest yet realistic environment ever since the students or employees can hone their skills without any health or property risks. That's why this approach is used for medical students, police and fire servicers training, and much more.
Real-time virtual events. These are advanced marketing opportunities that allow for launching a virtual event with AR and VR elements embedded. What's more, when the users become able to interact with the environment and each other during the event, it becomes a mind-blowing experience. Make sure to promote such an event in the right way – shed.com can share the best practices.
Both of the elements can be placed on your home page, for example, to instantly showcase to the users what they can expect. For example, it can be a winning idea for hotels since they will be able to instantly grab and immerse the users, encouraging them to book a stay after getting inspired by virtual reality environments, feelings, sensations, and emotions they deliver.
Start small and move slow
Investing a lot in your VR marketing at the very beginning isn't the wisest decision. Instead, you should carefully analyze the preferences of the audience, catch the way they interact with your VR environment, find out what's missing to provide them with a truly engaging experience and advance your VR content step by step.
Make your marketing assets AR scannable
To begin with, reorienting your content strategy towards implementing VR and AR, consider making your marketing assets AR scannable by providing QR codes. But be wise with the content you lock into the barcode. It can be a link to downloading your VR app or the link to your website homepage, where the users can get started with an immersive experience. When creating VR content, focus on the storytelling heavily  – this is just the feature that makes an augmented environment engaging.
Promote Your VR-powered Website
Creating effective content for your AR or VR app, make sure to keep your promotion strategy in mind. Fortunately, the best SEO practices still work in this case, so make sure to use them to promote your VR website.
To do it successfully, you still need some pieces of written content to fill it with relevant keywords, plus consider one more strategy for a quick SEO boost. We are talking about creating some credible backlinks to your website to automatically increase its authoritativeness in the opinion of Google. As an effective option to cope with this task, visit this website of the backlink service and consider creating a semi-automated link-building strategy.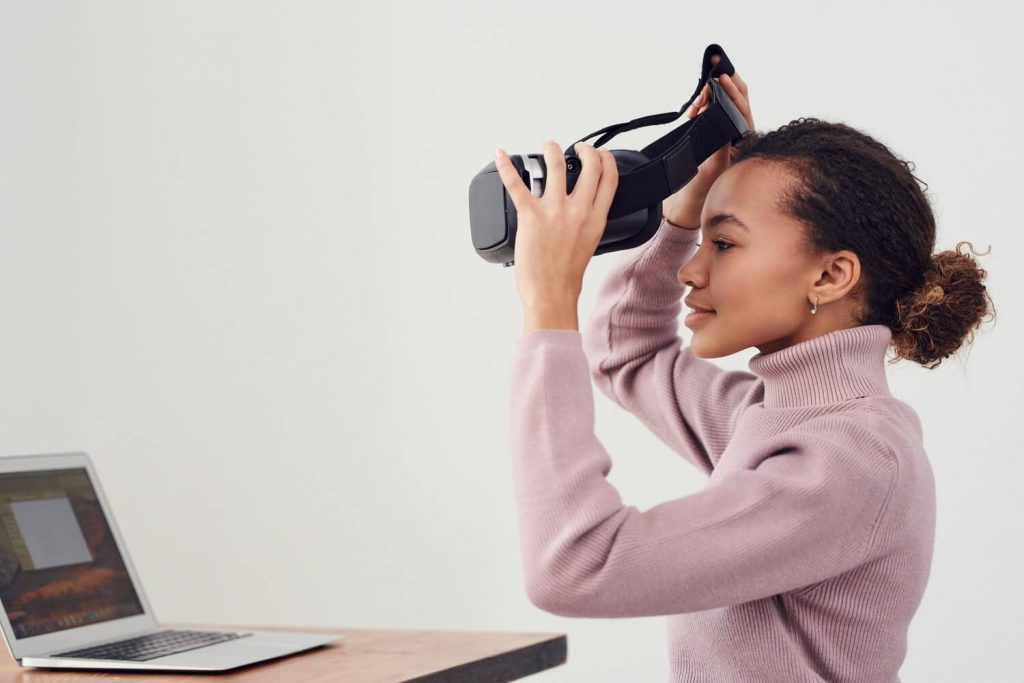 Conclusion
Augmented and virtual reality are emerging marketing trends. While they are the highest-end tools to deliver new, fully immersive, and memorable experiences, they still aren't one-fit solutions, so make sure to consider the expectations of your audience before getting started with VR and AR content creation.
Also, adjust your content strategy step by step, being guided by your users' feedback and their behavior insights. Lastly, make sure to promote your VR or AR-powered website or app – fortunately, the best marketing practices still work effectively for this task.