Ready for a new type of journalism? If not, then you're going to fall behind. Storytelling in the immersive environment has been getting more and more exposure. Organizations like Journalism 360, Google News Labs, the Knight Foundation, and Online News Association have stepped together and started informing about the impact of immersive journalism.
In fact, back in March 2017, the J360 offered $285,000 worth of grants for innovative storytellers with exciting projects. The first of its kind – the Journalism 360 Challenge – has just announced the 11 winners who will receive the funds which will support the ideas.
There were over 800 applications from all over the world. This is exciting to hear because it shows us that journalists are interested in new technologies. During my conversations with Clyde Bentley, the associate professor at the University of Missouri, I've found out that the main issue with news media and journalists is the fear of missing deadlines, time commitment to new technology, and over-complicated and confusing tools for immersive storytelling. Saying this, the challenge proved the there is a will for forward-thinking storytellers not only to embrace the technology but upgrade it even further.
Here are the winning projects according to Knights Foundation:
Aftermath VR app by New Cave Media ($20,000 | Project lead: Alexey Furman | Kyiv, Ukraine | @alexeyfurman): Creating an app that would apply photogrammetry, which uses photography to measure and map objects, to recreate three-dimensional scenes of news events (such as mass shootings or natural disasters) and narrate what happened through voiceover and archival footage.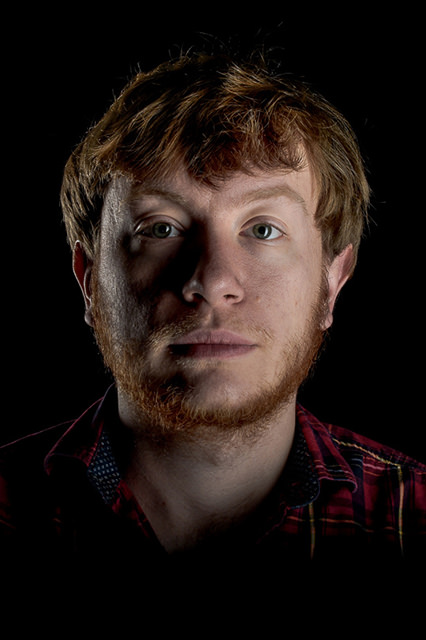 AI-generated Anonymity in VR Journalism by the University of British Columbia ($30,000 | Project leads: Taylor Owen, Kate Hennessy, and Steve DiPaola | Vancouver, Canada | @taylor_owen, @katehennessy, @DipaolaSteve): Helping reporters test whether an emotional connection can be maintained in immersive storytelling formats when a character is algorithmically distorted so that their identity is hidden. The tool aims to provide investigative journalists with a means to preserve the confidentiality of a subject while using animation to ensure viewers remain emotionally connected.
 ($27,000 | Project lead: Bob Sacha | New York | @bobsacha): Making immersive storytelling more accessible to the community and ethnic media through a program that provides hands-on training and access to equipment. The team also aims to produce a "how-to" guide for others on using immersive storytelling to cover local happenings, such as festivals.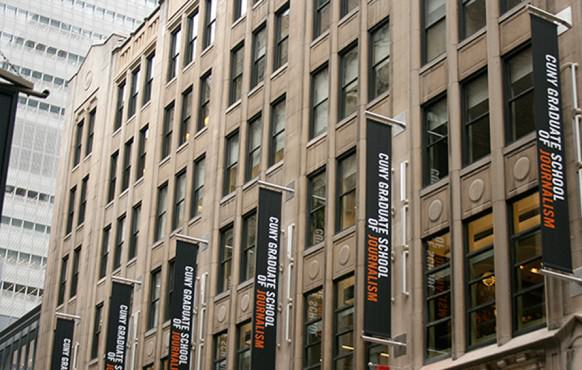 Dataverses: Information Visualization into VR Storytelling by The Outliers Collective ($25,000 | Project lead: Oscar Marin Miro | Barcelona, Spain | @outliers_es, @oscarmarinmiro): Making it easier to integrate data visualizations into immersive storytelling through a platform that would allow the integration of virtual reality videos and photos with facts. For example, a user could show a map of the Earth highlighting places without water access and linking each area to a virtual reality video that explores the experience of living there.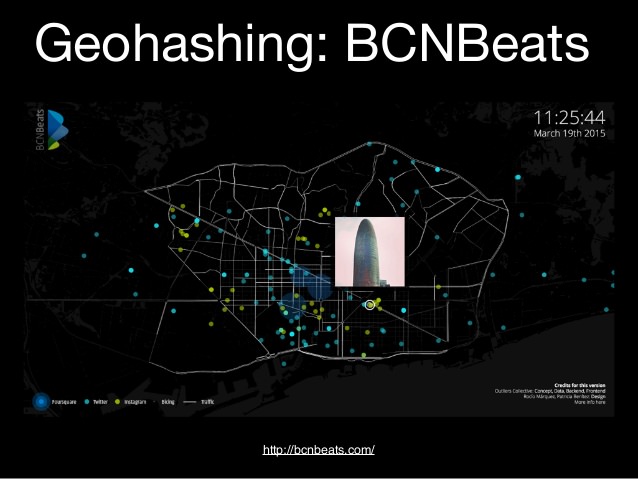 Facing Bias by The Washington Post ($30,000 | Project lead: Emily Yount | Washington, D.C. | @PostGraphics, @emilyyount): Developing a smartphone tool that will use augmented reality to analyze a reader's facial expressions while they view images and statements that may affirm or contradict their beliefs. The aim is to give readers a better understanding of the bias we all bring to a story and to improve trust in news by creating a personal connection to the content.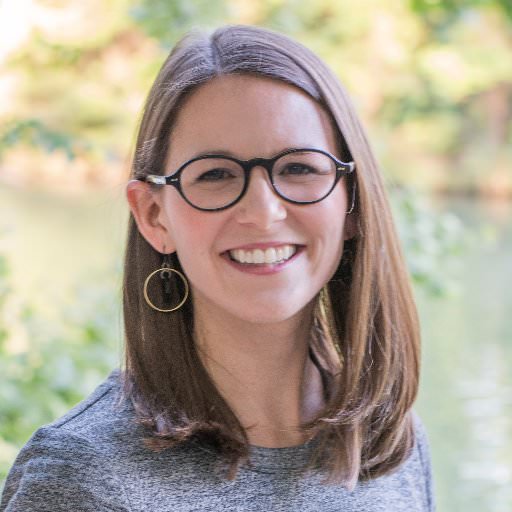 Spatial and Head-Locked Stereo Audio for 360 Journalism by NPR ($15,000 | Project lead: Nicholas Michael | Washington, D.C. | @NPR, @nicktmichael): Developing best practices for immersive storytelling audio by producing two virtual reality stories with a particular focus on sound-rich scenes. The project will explore, test, and share spatial audio findings from these experiments.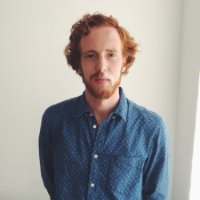 Immersive Storytelling from the Ocean Floor by the MIT Future Ocean Lab ($30,000 | Project lead: Allan Adams | Cambridge, Massachusetts | @MIT_FutureOcean, @AllanAdamsYG): Developing a camera and lighting system to produce immersive stories underwater and uncover the hidden experiences that lie beneath the ocean's surface.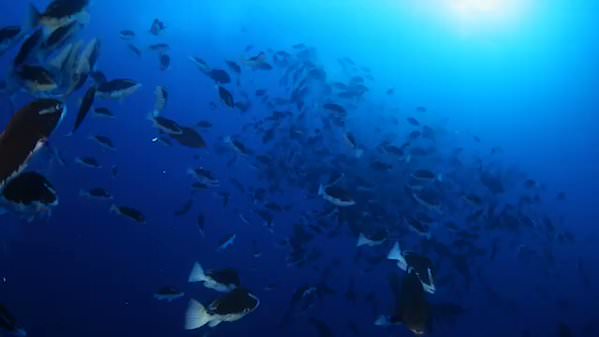 Location-Based VR Data Visualization by Arizona State University, Cronkite School of Journalism ($30,000 | Project lead: Retha Hill | Tempe, Arizona | @Cronkite_ASU, @rethahill): Helping journalists and others easily create location-based data visualizations in a virtual reality format. For example, users could explore crime statistics or education data on particular neighborhoods through data overlays on virtual reality footage of these areas.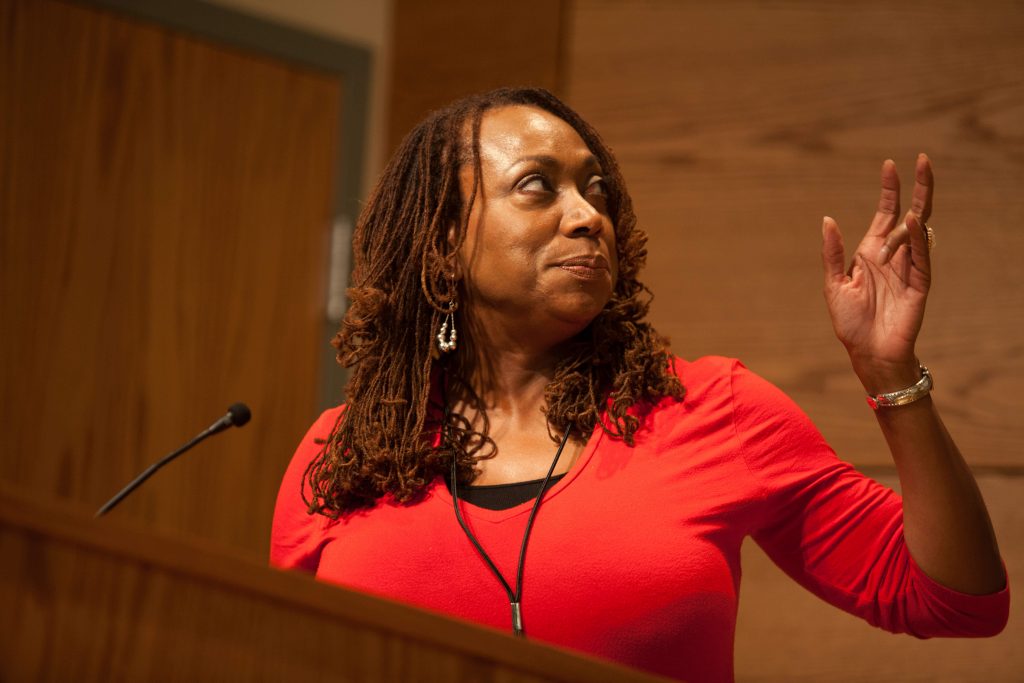 Voxhop by Virtual Collaboration Research Inc. ($30,000 | Project lead: Ainsley Sutherland | Cambridge, Massachusetts | @VCRconnect): Making it easy to craft audio-driven virtual reality stories through a tool that would allow journalists to upload, generate or construct a 3-dimensional environment and narrate the scene from multiple perspectives. For example, a reporter could construct a three-dimensional crime scene and include voiceovers detailing accounts of what transpired in the space.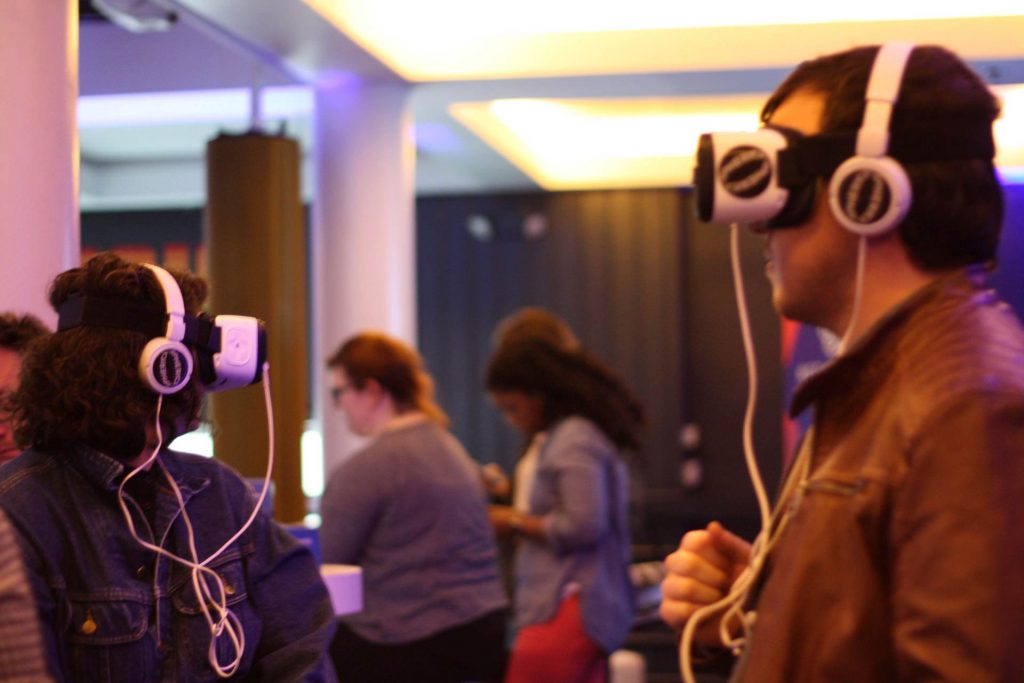 Scene VR by Northwestern University Knight Lab ($20,000 | Project lead: Zach Wise | Evanston, Illinois | @zlwise, @knightlab): Developing a tool that would make it easier for journalists and others to create virtual reality photo experiences that include interactive navigation, using their smartphone or a camera.
The Wall by The Arizona Republic and USA TODAY Network ($28,000) | Project lead: Nicole Carroll | Phoenix | @azcentral, @nicole_carroll): Examining the audience engagement power of combining an important national story with new technology by documenting all phases of the proposed border wall between the United States and Mexico. The project would use virtual reality overlaid with relevant data and include aerial video, as well as a series of documentary shorts.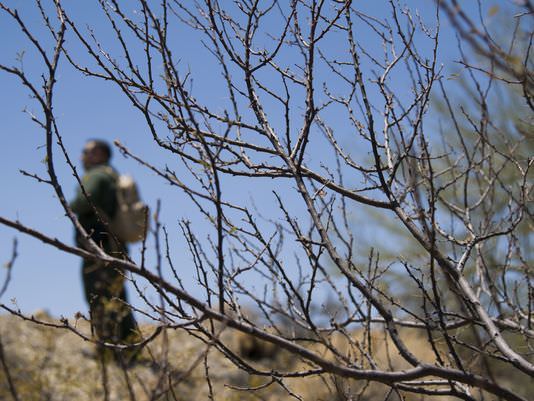 Read the original release about journalism 360 projects by Laura Hertzfeld at J360 Medium blog.