How do you know your top VR immersive training has truly succeeded and left a positive impact on the employees? By measuring the outcomes. But be careful, some measurements are not equally important in all types of training. To conduct an effective evaluation of the training, it is important to do a follow up on the objectives, set at the beginning, and provide senior management with key performance indicators (KPIs). At this point, it's time to first define what KPIs are.
So what exactly are KPIs?
KPIs or Key Performance Indicators, as the name says, indicate business success in processes such as onboarding, marketing, and system operations. Their other focus is towards assessing employee performance in work tasks, in our case, training.
Measuring KPIs for immersive training includes gathering numerical data before, during, and after the training session. Representation of results is generally done through Learning Management System (LMS), which allows transforming numerical data into visuals, providing senior management a comprehensive look on results through graphs or other visuals, and allows to ease interpretation to make further decisions. Based on the KPIs, senior management receives a clear look into the effectiveness of training and can evaluate whether the ROI is high enough for training sessions to continue.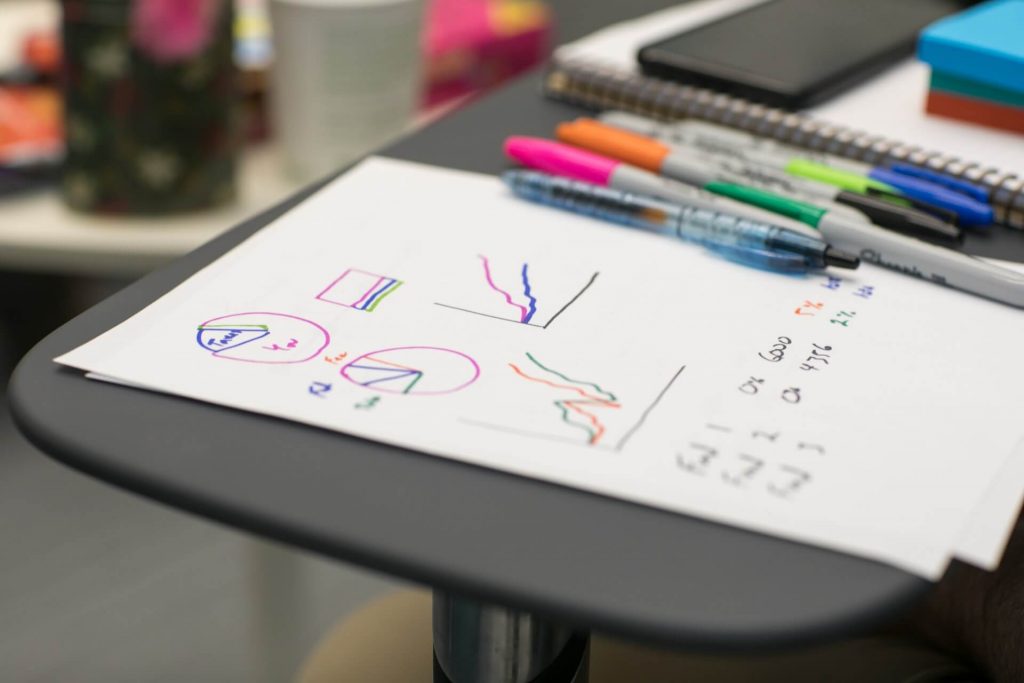 Two main types of key performance indicators
As stated above, KPIs divide into two basic areas of measuring business and employee success.
Business success KPIs
1. Competency assessment
Competent employees develop a positive attitude and have more motivation for further training. Measure their competencies during and after the training to provide a comprehensive view of improvements. You can gather data through short quizzes or modules without handing out any papers! As VR is a part of your training, simply incorporate the assessments in the immersive experience.
2. Applying knowledge to tasks
Check whether your employees are applying the acquired knowledge to their daily tasks. If we are, for example, considering training employees in sales, you could measure their applied knowledge in numbers of closed deals or increase in calls and emails per period.
3. Return on Investment (ROI)
No matter the industry, ROI indicates whether the business has reached its ultimate success. Although it may not be directly correlated to training sessions, you can provide some inputs by establishing clear training objectives and costs. You can later compare those costs to the revenues generated as a result of better-trained employees.
Employee performance KPIs
1. Course attendance
A great deal can be found out from measuring course attendance. For instance, a course that is unpopular among employees will get a lower attendance rate than the one that everyone enjoys. Measures like the number of course signups and satisfaction surveys will help you see the overall value of the course and see which areas could be improved.
2. Course completion time
Long course completion time calls for adjustments. It could mean employees can't understand the concept or training. On the other side, if the course is completed too fast it might be because the participant was rushing through without thinking, only to set the best time. Surveying employees can help you see potential issues with the course. Don't forget to ask about the value the course brought to the employee's job. This way you can make adjustments quickly and efficiently.
3. Employee testing during the simulation
As VR is a perfect tool for providing real-life simulations, employees get to test out in a virtual environment what a certain operation would look like. Some of the KPIs here include measuring average scores, the progression of each employee and compare those to the scores of yet untrained employees. You can later measure the improvement rates.
Keep on improving your indicators
Reading through the post, you have most certainly concluded that KPIs are a good way to track progress and growth with immersive training. And you're right. With knowledge of training and KPIs, you can adjust the training based on what employees lacked the first time around. Therefore you can raise attendance and knowledge application and provide senior management with positive numbers, indicating business growth.