Learning and Development (L&D) is becoming the driver of success in innovation and organizational growth. Expectations from modern learners have shifted towards obtaining job-specific, interpersonal and confidence-building skills so they can elevate performance and succeed. However, recent Delloite research proves that only 36% of new workers feel they are equipped with the skills and knowledge for the job. Yes, one-on-one training sessions are proven as effective, but combine that with the lack of time and pressure in organizations and you'll see the approach becomes slightly unrealistic and not scalable. That is why companies should consider alternative approaches, one of them being immersive learning through VR.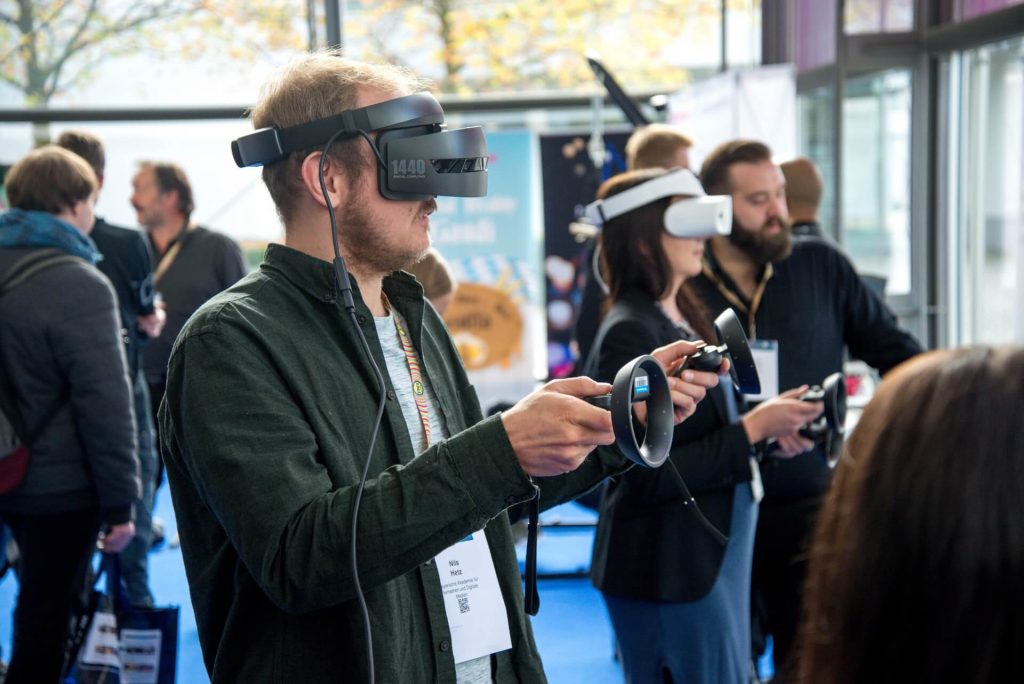 It's time to reinvent training
»We remember 10% of what we read and 20% of what we hear. Yet we remember 90% of what we do«
The author of the above statement is Professor Edgar Dale. In his Cone of Experience Theory, he also argued that the medium in which we learn is related to how much we retain. And VR, as a new medium, does just that: provides an on-hands experience and makes knowledge sit into the long term memory. The following is also the main goal of training. VR is an alternative to ordinary learning methods, such as books or classes, lectures, and quizzes. It reinvents training in a way that employees learn and excel in their roles.
VR successfully disrupts the field. Real-world simulations provide real-world experiences and behavioral changes in the fields of onboarding, training, upskilling and retention. Putting skilled trainees on the floor drastically lessens the risk of negative brand image.
Measuring the insights
There is no need for you to choose between the training being either scalable or effective. Immersive learning with VR combines both, provides measurable insights on one's performance while speeding up the process of learning. It helps with on-the-job training; not only with new employees but also with ongoing and repetitive training throughout the career. It allows employees to quickly familiarize themselves with the company's work environment and culture.   
Most companies still measure learning through employee surveys and satisfaction ratings. However, such metrics are highly qualitative, subjective and thus inappropriate for L&D programs. The main focus should be put on measuring learning by qualitative, numerical feedback. Through immersive learning, VR collects and analyzes quantifiable data for companies to better map their L&D results. VR is therefore seen as a path to measurable results, tracking the progress of employees.
Real-life applications of immersive learning
Companies across various industries use immersive learning to revolutionize their L&D programs and to align their employee skills with business goals. As VR creates a second reality, employees get the real feel of how would their decisions influence others. Usually, trainees start by observing and later doing the job on their own. By practicing, learners are more likely to develop physical connections and let the information sit in the long term memory.
Real-life applications of immersive learning are already implemented in supervising operational efficiency, safety procedures, employee onboarding, customer service, emergency situations, and others. With the development of new technologies, more industries will adopt such practices in the upcoming years.