High-quality, employer-provided remote training opportunities are in demand. Better access to training for distributed teams can improve workplace productivity and flexibility, forge and strengthen team bonds, and increase opportunities for upward mobility, all of which benefit employees and employers alike. Virtual training and development are here to stay no matter how you feel about them.
Covid-19 accelerated the transition to virtual training and development
Covid-19 changed everything, from the way we work to the way we relax and the way we learn. As the pandemic began, educational institutions were forced to move to online or virtual learning. While in-person instructor-led training (ILT) programs were also translated into virtual experiences due to COVID-19, the learning and development (L&D) industry was already turning toward virtual delivery before the pandemic. After seeing the cost-effectiveness and quality of virtual learning, many companies have not planned a future return to in-person training.
If there is an option for a less expensive, virtual version which does not require companies to gather their remote workers to one place and which offers measurable insights into key learning outcomes, smart companies will take it. One of the primary pitfalls to traditional ILT structures is the amount of time it takes. There are two main challenges, the first is the time it takes to set up complete the training and the time it takes away from the employee's job.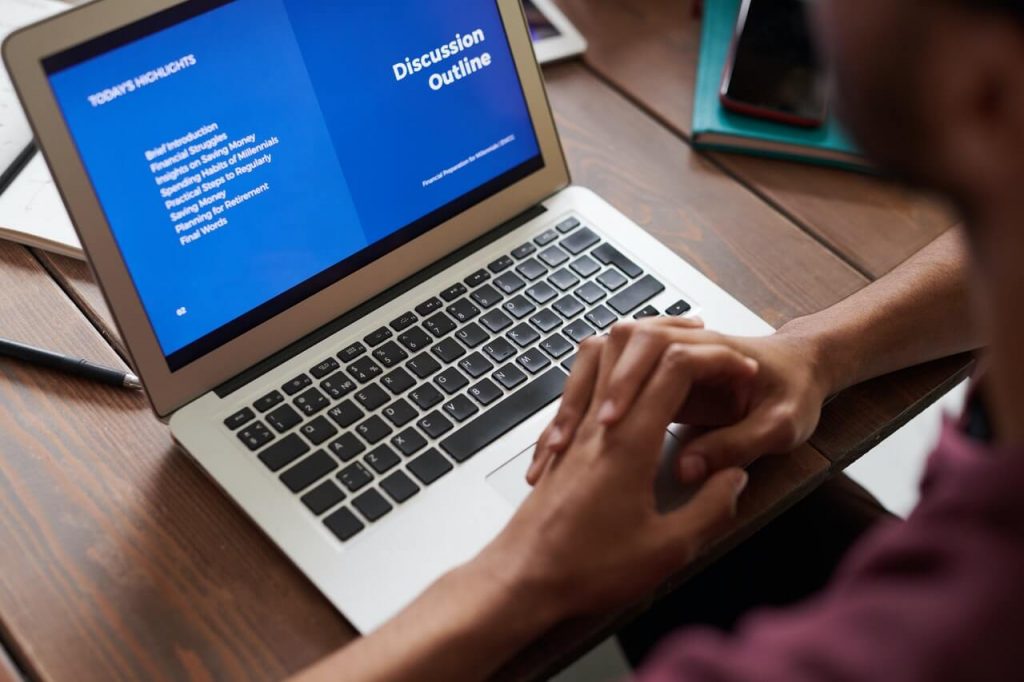 Virtual learning improves employee retention
Being able to advance and grow with a company is key for an engaged, satisfied workforce. Fulfilled employees are not just working to live; they are engaged in your company when you allow them to learn more and do their jobs better. In fact, LinkedIn Learning's 2019 Workplace Learning Report found that 94% of people would stay at a company longer if it invested in helping them learn.
Learning opportunities can improve employee retention and now, in the virtual setting, there are even more options for your employees to learn and grow and be the talent you need them to be. It's very likely that increased professional development opportunities will lower turnover rates in many companies, as employees will feel like a valued part of the team.
What's next for virtual training and development
During the Covid period, the majority of companies stated an increase in training using virtual training and development. There are still some challenges that need to be overcome. The challenge is that not everyone was comfortable with virtual training or a full-fledged online learning program deployed on the company learning management system or learning experience platform. Another problem is that not everyone has access to high-speed internet, and there were potential security issues in accessing a learning portal from an external network.
The are many options on how to solve these challenges. The focus shifts on how the repurposed or modified virtual training and development programs can be appropriately broken into smaller learning bytes or microlearning and deployed for quick and easy access. LinkedIn Learning's Workplace Learning Report 2021 features interesting nuggets of information. Sample some points below:
The pivot L&D made from ILT to blended online learning will remain the status quo.
Most organizations will continue to shift budgets away from ILT to online learning.
Assign "prewatch" online learning before a virtual instructor-led training (VILT) session.
Less is more.
Role-appropriate and device-agnostic microlearning can help bridge the learning gap and help employees upskill themselves with ease. Making microlearning interactive and engaging with thoughtfully designed games can work wonders in terms of retention of learning.