In the past, significant events have routinely played a part in human interaction, even in training and development. The Industrial Revolution of the early 1900s through around 1930, for example, was responsible for the advent of many of the fundamental requirements of on-the-job training (OJT) that we still adhere to today. The rise of the internet was a major development driving this growth, allowing businesses from all parts of the world to interact seamlessly. In the mid-2010s, the rise of mobile and social technologies expanded this reach. The obvious question is: What is the next significant event that will affect human interaction and how will it affect it? In 2020, a lot has happened, but nothing, perhaps, has made as significant an impact on the global population as the COVID-19 pandemic. What type of shift could COVID-19 create in the training and development space for training professionals as well as learners? Could we be reaching the precipice of another significant world-shaping event, introducing a new era of human interaction?
Training in a social-distancing workplace
Social distancing has become the norm in many parts of the world, impacting the way that companies operate from day to day. In a manual called "Guidance on Preparing Workplaces for COVID-19," the U.S. Occupational Safety and Health Administration (OSHA) encouraged organizations to create an infectious disease preparedness and response plan, which included addressing the need for social distancing, staggered work shifts, downsizing operations, delivering services remotely and other exposure-reducing measures. It also recommended minimizing contact among workers, clients and customers by replacing face-to-face meetings with virtual communications and implementing telework if feasible.
Embracing new training technologies in the workplace
Because in-person training may not be an option during the COVID-19 era, many companies might assume that online training is the only choice. In fact, many HR departments were already relying on e-learning before the pandemic. According to LinkedIn's 2019 Workplace Learning Report, 59 percent of survey respondents reported spending a larger percentage of their training budgets on online learning and 39 percent reported spending less on instructor-led classroom training between 2017 and 2019.
But, according to a recent study by global consulting firm PwC, companies shouldn't overlook the possibility of using virtual reality (VR) to deliver training, particularly for soft skills related to leadership; diversity, equity and inclusion; and harassment prevention. Between February and October 2019, a subgroup of PwC's Emerging Technology Group studied the impact of using VR to train 1,600 new managers on inclusive leadership. The study concluded that VR was 52 percent more cost-effective and four times faster than classroom training.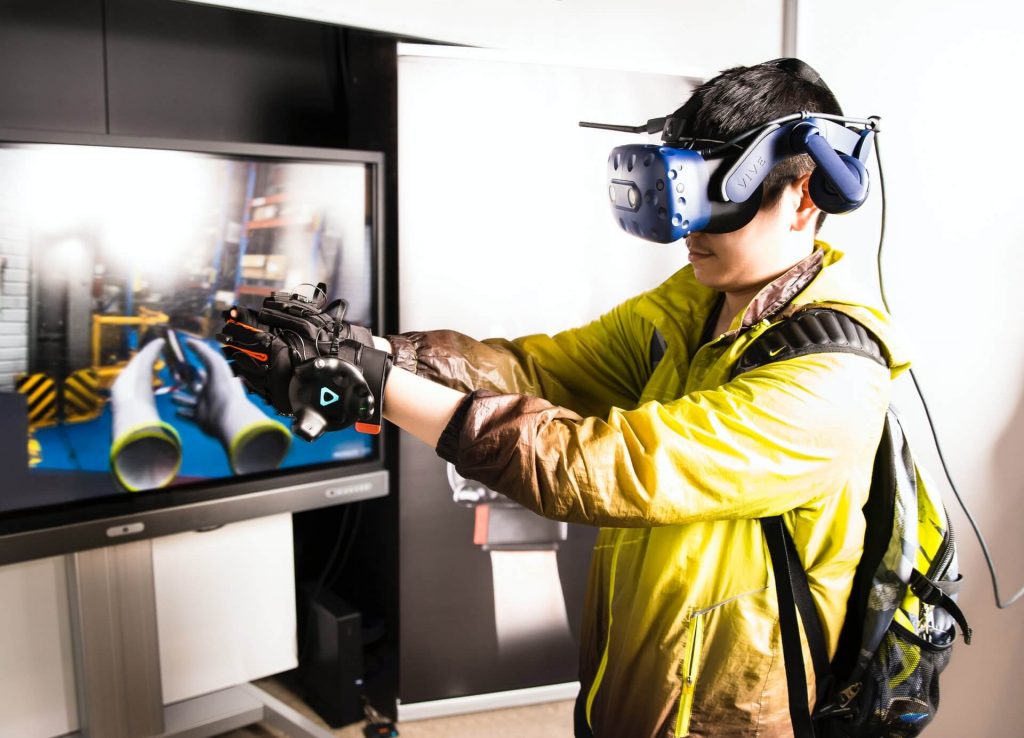 Enterprise AR and VR could become extremely valuable in a wide range of contexts. Many people have heard about VR being used in professional sports to train players without risking injury during practices, but there are many more potential uses in a wide variety of professional fields and industries. The impact of AR and VR could be expansive, improving safety and efficiency in workplaces all over the world.
Conclusion
We're still a long way from inexpensive VR technology that fully immerses you in a virtual world. But as the entire globe realizes the shortcomings of video, it seems likely that there will be a push for better VR and AR technology in the near future. Thanks to COVID-19, we now know the value of being in the same physical space as someone else—or at least believing you are.