As businesses continue to rapidly evolve and roles and responsibilities shift, learning and development have become essential tools to help organizations remain competitive. In order to stay abreast of quickly evolving markets, and to acquire the skills necessary to navigate new technologies, employees need to continually learn. This means learning technology organizations must rapidly evolve. An important side effect of our fast-moving society is that micro and informal learning content is proliferating just as quickly inside your organization as it is outside. The good thing about technological progress is that today it's not necessary to have a large L&D team to create engaging training content that your employees will love. Whatever format you decide to use, just keep a few basic principles in mind to create engaging learning and development content.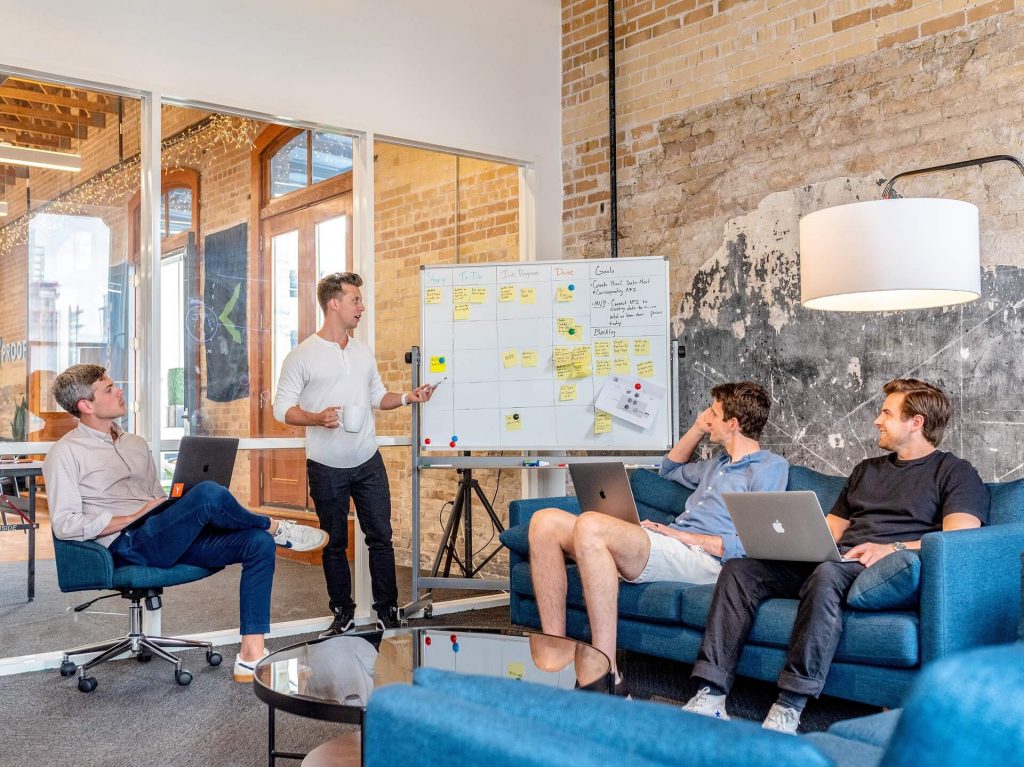 Keep training content short and simple
Even though there is not a specific formula to determine the appropriate length of an e-learning course, there are a couple of things to keep in mind when leveraging your training materials.
Firstly, keep audiences stimulated. James Cutting, a psychiatrist from Cornell University, discovered there is a natural rhythm of the human attention span. Our brains require a stimulus change every few seconds in order to remain attentive. Think about how you can introduce the concept of natural rhythm in your learning offerings, perhaps by breaking up segments with video, quizzes, interactive modules, and games to make engaging training content.
Secondly, find the perfect length. In any given workweek, employees have about 1% of their time available to focus on learning and development. It is critical that your training courses accommodate their busy schedules. Identify how you can break down large pieces of information into bite-sized segments.
Make your training content more engaging through user interaction
Generally speaking, most people would pick an interactive learning experience over a lecture any day. To deliver a learning experience, they must feel a part of it. Over the past few years, the learning technology industry has seen an outpouring of innovation around gamification and social learning features, aimed at delivering a dynamic and engaging learning experience. Gamification techniques, like leaderboards, progress bars, activity feeds, mini-competitions, and badges get the learner to think about what they're learning in a more engaging way.
Make sure that employees are motivated
The goal of engaging e-learning is to create meaningful performance change in the learners. They should be able to do something when they're finished with the lesson that they couldn't do before. However, even the best lessons in the world won't accomplish this goal if your learners are not motivated. Besides making great and engaging training content it's important to find the right motivational factors for your employees to invest in their own learning and development.
Creating immersive (VR) training content with a small team on a budget
Today there are several options for creating browser-based immersive engaging training content. You can go with webVR, Chrome experiments for virtual reality, or with a platform like Viar360. Viar360 is the most intuitive authoring & publishing platform for interactive virtual reality based on 360 videos and photos. It allows you to create 360 VR training scenarios that you can publish to many platforms, including ones that are made for both cardboard viewers and high-end devices like Gear VR or Oculus Rift. The whole process is super simple and can be done with minimum computer skills. Click here to learn more about Viar360 or start a free trial here.