Virtual reality has long been cramped within the gaming and entertainment industry, and now it is actively taking root in marketing, education, healthcare, and many other areas. According to Statista, by 2024, the virtual, augmented, and mixed-reality content production market will reach $300 bln, confirming that the technologies will become more compact and advanced every year. So in this article, you'll learn everything about global VR content creation in 2022.
Virtual Reality: the Beginning of the Journey
In 2016-2018 VR was beginning to be talked about without the word "sci-fi" attached, the equipment was expensive, and there was no content for this technology. But 2019-2020 became a period of productivity, after which the industry began a new round of active development. And in this context, we should remember the enormous popularity of Oculus Quest 2, which won the love of users worldwide.
But due to the microcontroller crisis, electronics prices will continue to rise in 2022. This fact and the difficulties associated with the technical characteristics and performance of VR slightly hinder the development of this technology. However, the rise of custom VR is now noticeable: it is easier to play — you don't need to connect to a separate computer, as you only need to wear glasses.
2021-2024 is when people begin to take advantage of the current possibilities of advanced technology. And if these words too fire up your imagination, then exhale and calm down because no new drastic changes are expected for now. The new AR glasses, the meta world, and 5G are remarkable technologies that will 100% take humanity to the next level, but not anytime soon, as the new infrastructure is just being prepared.
But in any case, the beautiful future of virtual reality is just around the corner, and all we have to do is reach out to it. And to somehow brighten up this waiting, you can look at the Rated by Students writing services review website and find the appropriate service that will provide you with the necessary information on any topic, including global VR content creation.
New VR Content Milestone: Conquering the World
In 2017-2018, VR was the hottest trend but quickly lost popularity due to eye-blocking grids, cords, poor performance, poor quality content, and other unpleasant things. But now, we have a new milestone in virtual reality development. In 2021, Qualcomm claimed that Oculus Quest 2 sales had exceeded 10 million devices since its release. It shows the emergence of an active and fast-growing audience, so content producers began to focus on VR.
Affordable glasses, autonomy, picture quality, device ergonomics and lightness, and new hand-tracking capabilities are all factors in developing this technology. And with the development of total immersion in virtual reality, the prevalence of VR is only growing. Games are becoming better and more interesting, and users are becoming more and more immersed in virtual worlds. As a result, services for b2b-companies and collaboration technologies are also developing.
For example, Facebook's Horizon Workrooms is a vision of what remote work will look like in the future. All it takes is Oculus Quest 2, and you can immediately get into a meeting with your colleagues, use a virtual whiteboard, and discuss your ideas. Want even more examples? Then it's worth reading the reviews of the best writing services reviews on the Top Writing Reviews website to find the one that provides you with the information you need.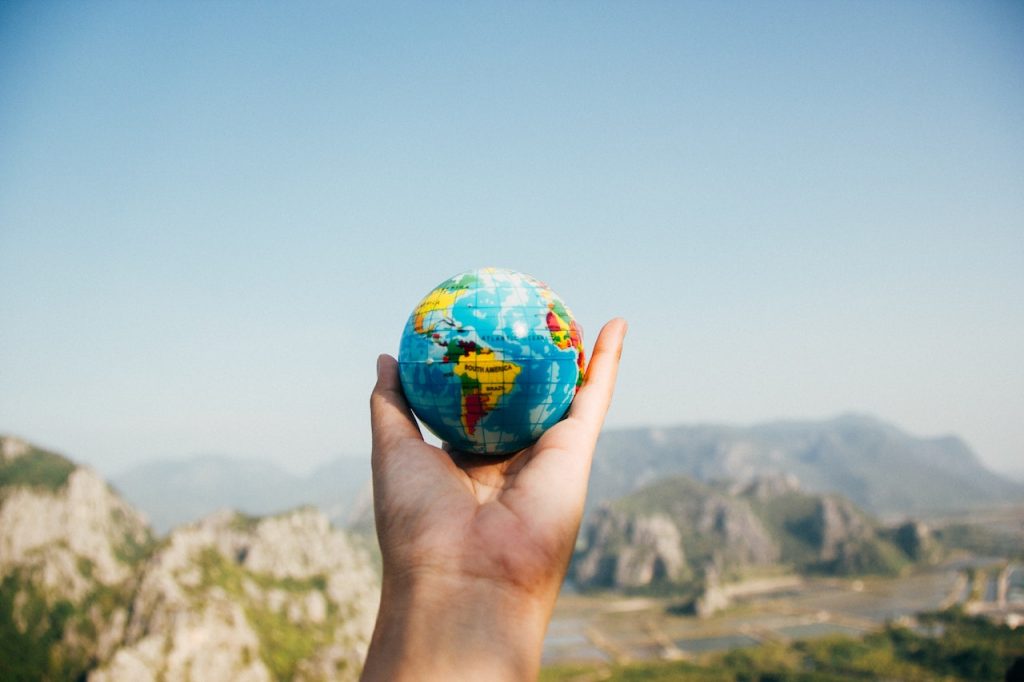 What's the Future of VR
Humanity will surely come to the metaverse, but at the end of 2022, this technology is not ready yet. Getting into the metaverse is not just about putting on VR glasses and immersing yourself in space. People need to spend a lot of time in this virtual place. To achieve that, industry experts must make devices and the Internet accessible, integrate payment services, ensure high picture quality, make devices lightweight and high-performance, and generally think of a world that users will enjoy navigating.
Most likely, people will see a quality metaverse after 2030. However, the islands of this virtual world will appear in 2022 as well. For example, maybe all companies will move to remote work, VR glasses will be issued as corporate laptops, and meetings every day will take place in virtual reality. If you need even more interesting assumptions about it, you can get the opinion of experts on writing resources, but before you do, read the reviews about essay services first.
Excellent Uses of VR
✔️ Entertainment and gaming. Major games are now adapting to VR because audiences are growing. For example, in late 2021, Rockstar announced a VR version of GTA: San Andreas, which will be exclusive to Oculus Quest 2.
✔️ Education and training. This area continues to drive the industry, even though VR is already heavily used in education. But the technology here has endless potential because work continues on picture quality, functionality, and devices are becoming available and used in more and more companies. In addition, VR is a great tool to get highly skilled and technical training where, in reality, an error can be costly. In construction, for example, it helps optimize productivity and improve work processes.
✔️ Marketing. It is a trend that has been and continues to be. VR can be used at trade shows, car showrooms, and retail as part of an advertising campaign and technology to showcase features. One of the critical features of virtual reality is that it changes the shopping experience and gives new experiences. For example, you can try driving a new car that has not yet gone on sale.
Bottom Line
By 2022, many companies will be convinced of the benefits of VR, and commercial use will continue to grow. In the next few years, you'll surely see more products and content that empower companies and push the boundaries of social interaction. And then the metaverse will look more and more like reality.